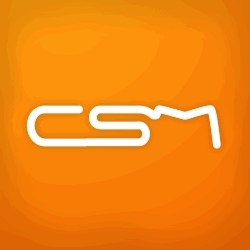 The key focus of the Silicon Valley office is to provide a launch pad for the new products and services we plan to roll out in October. We've seen an organic shift in our clients' needs over the past six months
Silicon Valley, CA (PRWEB) August 14, 2008
Creative Search Media, a prominent interactive marketing company opened the doors of a new office in Silicon Valley this month. The company believes a presence in the valley will allow them to offer a higher level of service to clients in and around the San Francisco Bay Area and Santa Clara County.
"The opening of our Silicon Valley office puts us close to both San Francisco and Santa Clara, CA, while allowing our staff to work within the community they live," said Julia Hyde, CEO and founder of Creative Search Media.
Hyde, who will be heading the new office, has over 15 years of experience in the advertising and marketing industry, including search engine marketing and more recently digital and mobile marketing.
"The key focus of the Silicon Valley office is to provide a launch pad for the new products and services we plan to roll out in October. We've seen an organic shift in our clients' needs over the past six months," said Hyde. "The downturn in the economy has many businesses asking for more innovative, interactive, digital and mobile marketing solutions," said Hyde.
Some of Creative Search Media's new product and service offerings include the following:
CapTIVE - a new digital media marketing program that allows businesses to introduce their target audience to innovative marketing, educational or promotional campaigns at the touch of a button.
PromoTIVE - a viral online marketing and public relations service that helps businesses take active steps to get their company noticed online and offline.
AddicTIVE - an email marketing program that lets businesses create, edit, manage and track promotional email campaigns right from their desktop.
MoTIVE - a new mobile marketing service designed to integrate existing advertising, brand marketing and new promotions on mobile phone applications.
CreaTIVE - Web 2.0 Web site design solutions using proven, data-driven online marketing techniques.
Plus…Cross media, multi-tiered advertising promotions including branded products, products, QR codes, counter cards, banners, vehicle displays and more.
"We're planning to launch the new products and services at a press conference and party at the Hilton Hotel in Scotts Valley on Thursday, October 9th 2008." said Hyde.
To request an invitation to the launch party, call Katherine at Creative Search Media - 877-944-9444. Or visit Creative Search Media's Online Launch Page.
###