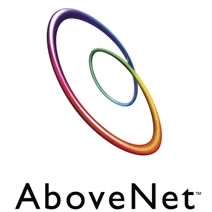 We chose AboveNet because they were very responsive, even as we were formulating our requirements. They had gotten senior level approval to meet the challenges we faced, often within hours
White Plains, (Vocus) October 14, 2009
AboveNet, Inc., (NYSE:ABVT) a leading provider of high bandwidth connectivity solutions, has completed network connectivity that will enable CSS Studios, a wholly owned subsidiary of Discovery Communications, to collaborate among its multiple locations in Los Angeles and New York City.
The AboveNet local area network (eLAN) was configured for CSS Studios to help ensure the secure sharing of its client's high definition audio and video production elements. It also speeds the transmission of large post-production files at high data rates between facilities and to the internet for delivery to clients. In addition to creative production support, the connectivity supports basic office applications, email and non-production Internet access.
"We chose AboveNet because they were very responsive, even as we were formulating our requirements. They had gotten senior level approval to meet the challenges we faced, often within hours," said Bill Johnston, SVP, Engineering for CSS Studios. "We were on a tight schedule, and AboveNet delivered. The cooperative effort between AboveNet, Discovery Communications and CSS Studios quickly cleared the way for a successful service implementation."
MaryBeth Nance, AboveNet Executive Director of Business Development & Marketing, said, "We took a consultative approach, with the AboveNet team focused on providing a solution that would enhance collaboration between the CSS Studios' personnel at their multiple locations. We were able to quickly meet the customer's challenging, required timelines." AboveNet is able to offer companies like CSS Studios high-bandwidth solutions using a portfolio of services that can be custom designed to meet specific customer requirements.
To learn more go to http://www.above.net
About AboveNet, Inc.
AboveNet provides high-bandwidth connectivity solutions for business and carriers. Its private optical network delivers key network and IP services in and among 15 top U.S. metro markets and London, UK. Its network is widely used in demanding markets such as financial services, media, health care, retail and government.
(for media only)
CONTACT: MaryBeth Nance, Exec Dir Business Development & Marketing, +1-571-262-2865,mnance(at)above(dot)net
About CSS STUDIOS, LLC
Hollywood, California-based CSS Studios is a wholly owned subsidiary of Discovery Communications (NASDAQ: DISCA, DISCB, DISCK), the world's number one nonfiction media company reaching more than 1.5 billion cumulative subscribers in over 170 countries. CSS Studios provides creative services to major motion picture studios, independent producers, broadcast networks, cable channels, advertising agencies and interactive producers. CSS services are marketed under the brand names Todd-AO, Sound One, Soundelux, POP Sound, Modern Music, Soundelux Design Music Group and The Hollywood Edge, with facilities in Los Angeles, New York and London. With more than 50 years of experience in providing creative sound services and technical solutions, the companies, collectively, have garnered more than 50 Academy Award nominations and won 26 Academy Awards®.
###