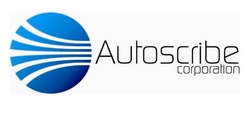 GAITHERSBURG, Md. (PRWEB) October 22, 2008
Payment Vision® is a payment gateway that concentrates payments captured at various windows such as IVR, Internet and call centers. All payment collection windows (CT Center and CT Impact soon to be among those windows) connect to a centralized hub. The hub, in effect, collapses payment silos into a single monitoring and reporting system whereby clients benefit from centralized risk management and a real-time view of all of their payment activity.
Under the agreement, PayAPI® will be connected to CT Center and CT Impact so that users of the solutions can offer electronic payment options within their outbound and inbound Interactive Voice Response (IVR) menu.
"We had been talking with IAT for quite some time about ways to leverage their outbound dialing capabilities and our payment technology to provide an integrated payment collection solution. I am really excited to see that this has moved beyond the conceptual stage and the timing really couldn't have been better. Companies are looking for hosted services to reduce the cost of collections and the technology that IAT and Autoscribe have brought to the table really delivers that," said Sean Fleming: Director of Payment Vision Gateway Svcs, Autoscribe Corporation.
About Payment Vision Gateway Svcs®
Payment Vision® is the Internet payment gateway popular among corporate billers across various industries for its ease of use and consumer friendly payment windows. The gateway services include the PayAgent® virtual terminal and consumer friendly self-service windows such as PayWeb® & PayIVR®. The gateway services extend payment processing features to software publishers via PayAPI®, a SOAP based XML web service. Payment Vision Gateway Svcs® is powered by Autoscribe Corporation, one of the largest electronic payment processors in the U.S., processing over $4.5 billion in transactions annually. For more information about Payment Vision® or Autoscribe, visit http://www.paymentvision.com.
Autoscribe will be exhibiting Payment Vision Gateway Svcs® at the 2008 AFP Annual Conference, October 19-22.
About IAT
IAT provides predictive dialing and interactive communications contacting solutions for the collection industry and related markets. Their products are installed in hundreds of organizations throughout the U.S., Canada, and South Africa. Using their cutting-edge product offering, CT Center, their Predictive Dialer and Outbound/Inbound Interactive (IVR) Communications systems can operate simultaneously on a single Windows platform. In addition to site-premised systems, CT Impact, IAT's Hosted Broadcast Messaging and Predictive Dialer service, increases debt recovery without an initial capital investment. By developing quality, collection-specific products and services, and providing outstanding customer service and support, IAT helps customers become significantly more productive and profitable. Founded in 1986, IAT is a privately held company based in Salt Lake City, Utah. To learn more about IAT, CT Center, and CT Impact, visit http://www.iat-cti.com, send an email to info@iat-cti.com, or call 800.574.8801.
Key Words:
Technology, Financial Services, Payments, Payment Gateway, Receivables Management, Collections, Predictive Dialer, Dialer, Call Center Software, Telephony Software, Interactive Voice Response Software