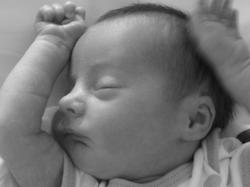 Often patients come to us after being asked by other clinics to go on a waiting list for many months, to choose a donor based on very little information, and with very few assurances about her medical suitability or even availability.
Bridgeport, CT (PRWEB) July 30, 2012
Survey data and interviews with parents who used CT Fertility's egg donation program reveal that when selecting a fertility clinic, the timing, quality and level of disclosure about egg donations are top priority. While many also appreciate flexible financial arrangements, full medical, insurance and genetic counseling, and specialty medical options like PGD, these concerns were not always at the top. What all respondents agreed as important were immediate availability of a large pool of fully screened and potentially known egg donors, including from a frozen egg donor bank, a guarantee for a minimum number of eggs, and that the entire process be done by a single dependable team. "This confirms what we have been hearing anecdotally regarding both the reason patients chose our clinic, and what they were most satisfied with," said Dr. Michael Doyle, founder of CT Fertility. "Often patients come to us after being asked by other clinics to go on a waiting list for many months, to choose a donor based on very little information, and with very few assurances about her medical suitability or even availability."
CT Fertility has stated conducting systematic feedback surveys among patients in late 2011, and the results so far cover several dozen couples and singles that provided written responses, and some who agreed to in-depth follow up interviews.
"The decision to move forward with egg donation can sometimes take months or years, and many of our clients find themselves without children later in life than they expected," Said Dr. Doyle. "So it is not surprising that once that decision is finally made, most patients want to proceed immediately. That is precisely why over the last twenty years we have worked hard to create a large pre-screened donor pool with absolutely no waiting list. Egg donation is an option people typically escalate into after several other expensive infertility treatments, so we also put much emphasis on affordability and reducing stress and anxiety levels. We offer a guaranteed number of eggs patients get in each of our programs, full disclosure of the donor's profile and donation history, and even the ability to meet her in person." The fact that the donors have all of their screening and monitoring done by the CT Fertility team, rather than outsourced at local clinics around the country, is one basis for the clinic's ability to make this guarantee. In fact, CT Fertility's "everything under one roof" design is often cited as a major advantage because the staff can really get to know each donor, identify and solve small potential issues before they become problems, and assure quality control at every step of the way.
For Hillary Lesser from Pennsylvania top priority were fast matching and dependable full-service from one team for the entire process. Hillary was treated by several infertility doctors and eventually told that she will need an egg donation. A Philadelphia clinic offered to put her on their waiting list, suggesting that it may take a year or more until a donor is found. The couple instead found a donor through an agency in Boston. They flew the donor in but the transfer did not result in a pregnancy, and none of the embryos survived to be frozen. "We were devastated," said Hillary, "we lost all our money and had no fallback options. We asked if they had frozen eggs, and they told us that they have not yet perfected this option. We went online to see who has a reliable frozen egg bank, and found CT Fertility. We had no time to waste." The couple came to CT Fertility in June of 2010, chose eggs from the frozen donor egg bank, were pregnant 7 weeks later, and had their twins in April of 2011. "Dr. Doyle and his team were phenomenal, so much difference between them and other doctors – they took it from a to z, while in other clinics we were asked to do much more on our own."
Daphne DeAngelo from CT reported that the factors that were important to her were timing, donor availability, cost and a friendly dependable team. She found CT Fertility after trying other CT clinics and checking out independent egg donation services. "I did not like the inflexible and 'factory-like' attitude and protocols of the other places," she reported. "They would only describe the donor to you, and will only show another after you rejected the first. Each time we came in we spoke to different people, they never knew who we were… The independent agency led me to believe they had many donors and a large recruitment effort, but only showed me 3 candidates over 7 months." A friend recommended CT Fertility. "It was much faster, more effective, which was important to us since we are already in our 40s. We found a donor we could meet right away and got pregnant on the first try. The philosophy and attitude were very different – we felt at home, it was more personal, they held our hand, helped us make decisions… We cannot say enough good things about Dr. Doyle and his entire team."
Lorrie Mirizio, CT Fertility's egg donor coordinator, have seen many of patients like Hillary and Daphne who were disappointed by the availability and quality of egg donors in some outside agencies. "Despite the expectation that these agencies have many donors on their lists, people often wait for a long time. Since the vast majority are not yet screened, the number of qualified donors is much smaller than what you see on the website. Furthermore due to non-exclusive listings (sometimes a donor is on 10 websites simultaneously) many donors that are no longer available, yet they are only taken off the list after someone asks for them."
Jane Warren from NY had three IVF cycles with Manhattan clinics before the quality of her eggs was deemed too poor to continue. One New York clinic explained that to match her with an egg donor she needs to create a 'wish list' of attributes, and they will try to find a match. They were not going to show her more than one option, and not even a picture. The other NYC clinic she tried was going to also provide very little information on donors. While Jane did not feel she necessarily needed to meet the donor, the matching process of these clinics was for her a nonstarter. "I found CT Fertility and immediately clicked with Dr. Doyle," she recalls. With exhaustive medical history, full genetic analysis, long personal questionnaire and several photos, she was ready to proceed. "It was very important to me that they offered the most disclosure and a better sense of confidence about what you get," Jane reported in the follow up interview. Jane proceeded to have a son after a single embryo transfer, and a year later a daughter from a frozen embryo transfer.
Tania Odell from NJ put the emphasis in her interview on speed of the matching, the option to meet and know the identity of her egg donor, and keeping the entire process under one roof. Tania came to CT Fertility since she liked the idea of her donor being recruited, screened, monitored and treated by the same team, to increase control and effectiveness. She was matched with an experienced known donor after an extensive consultation with James Speer, the clinic's program director and genetic counselor. "Jamie helped me focus on traits that matter to me, things that I value… It was great to meet the donor, to see how much she was like me personality-wise." Tania had her daughter in September 2011, and is considering coming back for a sibling in the future.
For more information about CT Fertility please visit http://www.CTFertility.com.
About CT Fertility
Founded by Dr. Michael Doyle, CT Fertility specializes in Reproductive Medicine, Egg Donation and Surrogacy. Since 1991 CT Fertility has created over 4,500 babies for a diverse group of parents from around the world - including clients from over 30 countries, couples and singles, straight and gay, and spanning a wide range of ages. Based in Bridgeport, CT, and with offices in New York City, the clinic achieves exceptional results by coordinating every aspect of the medical process, all under one roof, including the finding and pre-screening of highly qualified and immediately available local egg donors and surrogates.
CT Fertility services include basic fertility testing and treatments, IVF, ICSI, pre-implantation genetic diagnosis (PGD), egg freezing and banking, and embryo adoption. CT Fertility operates one of the oldest and most established IVF laboratories in the USA, with state-of-the-art technology, equipment, protocols, and access to the most currently available genetic technology. Through the early mastery of the vitrification freezing technology and other protocols, CT Fertility has also established one of the largest and most successful Donor Egg Banks in the world.
CT Fertility personalizes the parenting journey by offering a wide range of treatment and egg donation options, taking into account your long-term family vision, ethical, legal and financial considerations, personal relationships and priorities, and coping preferences