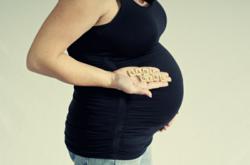 We consider the high costs of many surrogacy arrangements to be both a practical and ethical issue, and we will discuss strategies to reduce these costs and new programs that dramatically discount additional cycles, if needed.
Bridgeport, CT (PRWEB) March 31, 2012
Due to legal restrictions at home, Swedish and other European people who cannot have children naturally often turn to various surrogacy and egg donation arrangements abroad. However many express concerns about both ethical and safety issues, especially when they consider the least expensive solutions. The topic is also a source of considerable controversy that engendered prolong political debate in the country. This prompted local prospective surrogacy parents to invite American experts, a surrogate and an egg donor to help present options for surrogacy programs in the USA that are affordable yet do not compromise safety, excellent success rates, or high ethical standards.
The seminar will take place at the Scandic Sergel Plaza hotel in Stockholm on May 2, 2012 at 6:30 pm.
CT Fertility's medical director, Dr. Michael Doyle, who has recently spoken several times on the subject of ethical surrogacy practices, was invited to speak as the medical expert on the panel. "Given that surrogacy is not allowed in Sweden, the seminar will be a rare opportunity for local prospective parents to hear from people who have either navigated or helped others to navigate American surrogacy journeys that went far beyond simple transactions or deals," said Dr. Doyle. "Indeed besides ensuring world-class medical care, for over 20 years we have also been putting emphasis on helping foster personal connections and meaningful relationships between the family that is being created and the families of those helpers who are part of achieving that goal."
In the fall of 2011 Dr. Doyle invited by the French association of LGBT Families (ADFH) to participate in a groundbreaking seminar on "Ethical Surrogacy Journeys", where he repeated his call for voluntary ethical standards to insure all parties are treated with dignity and respect, physical and psychological risks are minimized, and future consequences to all are considered.
The seminar will focus on a variety of specific strategies and approaches that address three major areas of concern: costs, safety and ethics. Rather than providing just one set of rules, the seminar organizers hope to inform future parents about different ways to structure surrogacy arrangements so they can make personal financial and ethical decisions about each step. "We consider the high costs of many surrogacy arrangements to be both a practical and ethical issue," said Dr. Doyle, "and we will discuss strategies to reduce these costs, including the use of our local pre-screened egg donors along with the availability of supplemental frozen eggs. We also intend to present new programs that dramatically reduce the costs of additional cycles, if needed, without the purchase of expensive 'guarantee' options that are common in the field."
Also on the panel is attorney Steve Snyder, founder of the International Assisted Reproduction Center (IARC) in Minnesota. Snyder acts as the liaison to the National Coalition for the oversight of Assisted Reproductive Technology at the American Bar Association, and his agency and law firm were involved with over 1,000 surrogate and ovum donor births to intended parents of all types around the globe. "I would love to share with Swedish prospective parents the steps we take to make the process legally secure, smooth and highly certain to succeed," said Mr. Snyder. "These practices require the continuous concern for the well-being of each client, fertility helper, and unborn child. This is not a "one size fits all" process, and we help intended parents to make decisions that are best for their needs." Mr. Snyder, whose agency is widely known in the surrogacy field for its fair pricing policies, will also discuss at the seminar steps to reduce the costs and length of the surrogacy process so Swedish parents may be able to return back to Sweden in as little as two weeks after the birth.
The American surrogate who will be presenting on the panel is Charity Lovas, a Minnesota mother of three who over ten years helped create four families besides her own. "I am so excited to have the opportunity to speak to Swedish prospective parents," said Charity, whose maiden name is Olson, "especially given that my family is of Swedish and Norwegian origin." After she carried the first baby for an infertile couple in Belgium more than ten years ago, Charity and her husband were so moved that they did not hesitate when an opportunity came to help another couple. All together Charity has carried five babies for parents from the USA, Belgium and Israel, as both a gestational and traditional surrogate. "I just given birth to another surrogacy baby this month," Charity said, "and I finally decided that this would be my last pregnancy." Charity is proud that her own children, the oldest is now 18, have been very supportive throughout the years, and met all the babies and happy parents she helped.
The seminar panel will also include an American egg donor, Shantai Rivera from Connecticut. Shantai is a mother of two who donated eggs for two infertile couples who had children through surrogacy. The first couple, to which she donated anonymously, had twins who are now 9 years old. The other couple she helped, with whom she is still in touch, had a girl who is now 7 years old. Shantai herself has been working in the fields of Reproductive Medicine, Egg Donation and Gestational Surrogacy since 1999 and presently serves as CT Fertility's Egg Donor / Surrogacy Program Coordinator. "I find that my personal experience has greatly contributed to my ability to compassionately and effectively perform my duties including egg donor screening and support," said Shantai, who also oversees the coordination of IVF/Surrogacy cycles for both local and international families.
In the day prior to the seminar, Dr. Doyle will be holding free private consultations in Stockholm with prospective parents seeking further details about gestational surrogacy and egg donation performed in the United States. To schedule a consultation please email: jamie(dot)speer(at)ctfertility(dot)com.

About CT Fertility
Founded by Dr. Michael Doyle, CT Fertility specializes in Reproductive Medicine, Egg Donation and Surrogacy. Since 1991 CT Fertility has created over 4,500 babies for a diverse group of parents from around the world - including clients from over 30 countries, couples and singles, straight and gay, and spanning a wide range of ages. Based in Bridgeport, CT, and with offices in New York City, the clinic achieves exceptional results by coordinating every aspect of the medical process, all under one roof, including the finding and pre-screening of highly qualified and immediately available local egg donors and surrogates.
CT Fertility services include basic fertility testing and treatments, IVF, ICSI, pre-implantation genetic diagnosis (PGD), egg freezing and banking, and embryo adoption. CT Fertility operates one of the oldest and most established IVF laboratories in the USA, with state-of-the-art technology, equipment, protocols, and access to the most currently available genetic technology. Through the early mastery of the vitrification freezing technology and other protocols, CT Fertility has also established one of the largest and most successful Donor Egg Banks in the world.
CT Fertility personalizes the parenting journey by offering a wide range of treatment and egg donation options, taking into account your long-term family vision, ethical, legal and financial considerations, personal relationships and priorities, and coping preferences.