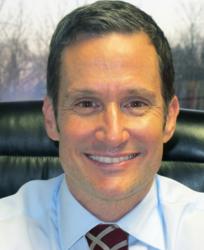 We eliminate the premium other 'guarantee' packages charge, and the need to gamble. For the same cost as before, clients will receive the assurance of sufficient number of eggs and progressively discounted (and eventually free) cycles until they succeed.
Bridgeport, CT (PRWEB) April 25, 2012
Heeding the need for both certainty and affordability, CT Fertility has introduced two features to its Egg Donation and Surrogacy programs at no additional cost – Guaranteed Number of Eggs and Automatic Progressive Discounts. Both features reduce process uncertainties and help prevent or control the overall costs of repetitive egg donation or embryo transfers should they be required. CT Fertility will now supplement the number of eggs prospective parents receive if their chosen egg donor does not yield the expected number of eggs (20 for an unshared cycle or 12 for a shared cycle), and if they run out of viable embryos before they become pregnant. These free donor eggs can come either from the clinic's pool of cycling donors or from its Donor Egg Bank. As a further means to assure their peace of mind, parents who do not become pregnant on their first or second attempt will be automatically offered a 50% discount on their next frozen embryo treatment, and subsequently get all their embryo transfers for free until they have a baby or run out of embryos. Furthermore, parents who choose the unshared option will also get 6 more eggs at no additional charge, beyond the initial guarantee of 20, if they run out of embryos before they have a baby (which only happens less than 15% of the time).
"We are proud that through hard work, dedication and the use of cutting edge technology we achieved excellent IVF success rates," said Dr. Michael Doyle, the clinic's medical director. "However a small minority of our patients still needs more than one or even two attempts to become pregnant. This leaves a rare but troubling element of uncertainly and stress that we wish to eliminate. In the past we have offered various 'risk sharing' or 'guarantee' programs, but many of our clients were truly not happy with them," said Dr. Doyle. These programs are similar to insurance policies because in return for a premium, they offer free or discounted services to clients that do not succeed initially, with a money-back promise if repeated attempts did not result in a birth. But according to Dr. Doyle, "people want a baby, not failure with their money back. And the problem is that people joining shared risk or guarantee programs have traditionally faced added costs upfront, and those who need price control the most are the least likely to want to pay that premium." CT Fertility has now changed that paradigm, as Dr. Doyle explains, because "our alternative eliminates both the extra premium fee and the need to gamble, and we think that it is more ethical and in line with what people really want. For the same cost as before, clients will now receive the peace of mind of sufficient number of eggs and progressively discounted (and eventually free) cycles until they have a child. Programs currently offered by other clinics never guarantee the number of eggs that you receive, nor do they cover the extra costs for additional egg donation should it be required for subsequent cycles, which can amount to well over $10,000."
Dr. Doyle has already been known for his dedication to do "whatever it takes" to make clients become parents, often foregoing payment when their resources run dry. CT Fertility's "Lifelines" initiative and the clinic's embryo donation program have already helped numerous parents with financial need and extraordinary challenging treatment histories. "In reality we have always partnered with our clients until they achieve our mutual goal of making them parents, and very often we discounted repeat cycles and gave complimentary eggs or services to those in need. The next logical step was to make it 'official' so people can count on it," said Dr. Doyle.
A crucial component that makes these features possible is CT Fertility's extensive Frozen Egg Donor Bank. With about a thousand high quality eggs from "super donors" with multiple previously successful cycles, this unique resource makes it possible to supplement shortfalls in fresh donations in real time. "After five years of operation, 50 babies already born and success rates that are close to the national average for fresh eggs, we are finally able to move forward and use the Egg Bank to balance out and smooth everyone's journeys; supplement fresh donation in order to guarantee number of eggs across the board; add eggs when people run out of embryos without resorting to expansive new fresh donations; and avoid cancellation of cycles due to last minute problems with fresh egg donations. The end result in all cases is reduced costs and increased certainty and flexibility," said Dr. Doyle.

About CT Fertility
Founded by Dr. Michael Doyle, CT Fertility specializes in Reproductive Medicine, Egg Donation and Surrogacy. Since 1991 CT Fertility has created over 4,500 babies for a diverse group of parents from around the world - including clients from over 30 countries, couples and singles, straight and gay, and spanning a wide range of ages. Based in Bridgeport, CT, and with offices in New York City, the clinic achieves exceptional results by coordinating every aspect of the medical process, all under one roof, including the finding and pre-screening of highly qualified and immediately available local egg donors and surrogates.
CT Fertility services include basic fertility testing and treatments, IVF, ICSI, pre-implantation genetic diagnosis (PGD), egg freezing and banking, and embryo adoption. CT Fertility operates one of the oldest and most established IVF laboratories in the USA, with state-of-the-art technology, equipment, protocols, and access to the most currently available genetic technology. Through the early mastery of the vitrification freezing technology and other protocols, CT Fertility has also established one of the largest and most successful Donor Egg Banks in the world.
CT Fertility personalizes the parenting journey by offering a wide range of treatment and egg donation options, taking into account your long-term family vision, ethical, legal and financial considerations, personal relationships and priorities, and coping preferences.