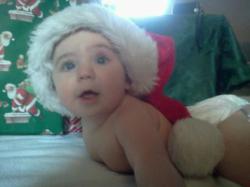 "By the time they consider their family complete, most parents might not always remember the option of donating their unused embryos... Our campaign calls upon them to help those who have no other options."
Bridgeport, CT (PRWEB) December 21, 2011
To overcome a chronic shortage of donated embryos, CT Fertility has launched a holiday-season campaign to encourage parents who have multiple embryos in storage to donate them to prospective parents in need. In letters to hundreds of its clients that together have more than 3500 embryos in deep freeze, they are urged to "donate your unused embryos to someone who is currently facing the emotional, financial and physical hurdles which you yourself might recall experiencing." For the first time this campaign also targets many of the clinic's same-sex parents, for whom regulatory obstacles previously made the process of donating unused embryos close to impossible. The clinic streamlined the logistics and regulatory compliance process and instituted a non-anonymous donation option that for the first time opens the door to donations from gay parents, and makes the process easier for all.
Parenting with the help of donated embryos (sometimes referred to as "embryo adoption") is a safe and affordable option often considered by couples after multiple attempts to have their own biological children, and single women who have no viable eggs of their own. Saving the need to retrieve eggs from a donor and create new embryos, overall treatment costs are considerably lower than those associated with other IVF cycles, especially if egg donation or surrogacy are involved. Nevertheless while CT Fertility has dozens of requests for donated embryos annually, supply typically falls short. Clinics across the country report similar shortage, despite the hundreds of thousands of embryos that accumulated as parents are unsure what to do with them. "Even when they consider their family complete, most parents might not always remember the option of donating their unused embryos, or they may choose to avoid making a decision," says Dr. Michael Doyle, the clinic's medical director. "The goal of our new outreach is to remind these parents of the opportunity to donate their unused embryos and illustrate the impact such a donation can have on other's lives."
One couple who recently benefited from CT Fertility's embryo adoption program are Grace and Chris, who are celebrating the holidays this year for the first time with a child of their own. "This child is an absolute gift," says Grace, "everyone adores him, it feels no different than having a child that is biologically ours… But without this gift we wouldn't have been parents today."
Six months old Ben was born after a decade of failed attempts to become parents. After two miscarriages Grace had in 2001, the couple embarked on a journey that escalated to include the help of a gestational carrier, and several attempts with both Grace's eggs and those of two egg donors. Exhausted from the psychological and financial toll of their journey, the use of donated embryos was suggested by Dr. Doyle. After 6 months of searching and waiting for a match, another CT Fertility couple came forward to donate 3 high quality day-5 frozen embryos. This time a pregnancy occurred on the first attempt, and their gestational surrogate carried Ben to term without a hitch. "We know the basic medical information and characteristic family attributes that the donors shared with us, but otherwise it was an anonymous donation," said Grace. "We are forever thankful… We are the happiest we have been in more than 10 years, our son is the light and shining star in our lives, a rainbow of hope," she said. "I call upon all who are in a position to do so to consider offering their leftover embryos for donation – you can change someone's world forever!"
In the first few days of the campaign response has been very encouraging and over 20 embryos have been donated, with dozens more asking to learn more about the option. A parent who agreed to offer his unused embryos summed it up best when saying, "I wouldn't have my beautiful twins today if not for the generosity of an egg donor… this is my way of paying it forward".

About CT Fertility
Founded by Dr. Michael Doyle, CT Fertility specializes in Reproductive Medicine, Egg Donation and Surrogacy. Since 1991 CT Fertility has created over 4,500 babies for a diverse group of parents from around the world - including clients from over 30 countries, couples and singles, straight and gay, and spanning a wide range of ages. Based in Bridgeport, CT, and with offices in New York City, the clinic achieves exceptional results by coordinating every aspect of the medical process, all under one roof, including the finding and pre-screening of highly qualified and immediately available local egg donors and surrogates.
CT Fertility services include basic fertility testing and treatments, IVF, ICSI, pre-implantation genetic diagnosis (PGD), egg freezing and banking, and embryo adoption. CT Fertility operates one of the oldest and most established IVF laboratories in the USA, with state-of-the-art technology, equipment, protocols, and access to the most currently available genetic technology. Through the early mastery of the vitrification freezing technology and other protocols, CT Fertility has also established one of the largest and most successful Donor Egg Banks in the world.
CT Fertility personalizes the parenting journey by offering a wide range of treatment and egg donation options, taking into account your long-term family vision, ethical, legal and financial considerations, personal relationships and priorities, and coping preferences.
###