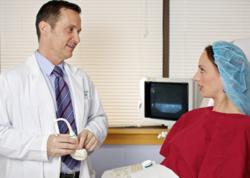 We believe that these services will lead to better and faster surrogate screening, wider availability, and ultimately safer and more successful pregnancies and deliveries.
Bridgeport, CT (PRWEB) August 30, 2012
CT Fertility, one of the leading fertility centers in the world, is introducing a set of free services designed to streamline the process of medically screening surrogate applicants while also making it more user-friendly, accessible and verifiable. The services include a quick-screen online tool that can be used anonymously by potential surrogate applicants; a full medical pre-qualification questionnaire that identifies key risk factors; free screening of the candidates' medical records; and a complimentary Skype consultation which will serve to direct candidates to suitable partnering surrogacy agencies for matching with prospective parents, pending the evaluation of their medical records.
In response to frequent requests from both professionals and patients, as well as a steady stream of inquiries from prospective surrogates, the initiative is intended to streamline cooperation with surrogacy agencies, open the door for more surrogacy candidates, and allow prospective parents to avoid ill-advised matches with medically unsuitable candidates earlier in the process. "We believe that this will lead to better and faster surrogate screening, wider availability, and ultimately safer and more successful pregnancies and deliveries," said Dr. Michael Doyle, founder of CT Fertility. "Therefore we are willing to devote significant resources to this initiative, including the considerable time it takes to properly evaluate applications and medical records."
Until today, the medical evaluation of prospective surrogates often took place after the candidate was already introduced and matched with potential parents, and this has introduced some significant potential disconnects. For example, because women who contemplated becoming surrogates had no quick way of knowing whether they would be deemed medically suitable, they had to first find a surrogacy agency to sign up with, and often wait weeks or months for a medical assessment. In addition, prospective parents were often heartbroken to be matched with surrogates that were later disqualified medically. "The main reason agencies or prospective parents postpone the medical part of the screening tends to be financial," said Dr. Doyle. "We hope that offering these services at no cost will make it easier for all involved to address most of the medical screening upfront, since obviously this is the predominant concern with selecting a gestational carrier."
The new four-step screening process developed by Dr. Doyle draws upon his twenty years of experience working with leading surrogacy agencies across the country, incorporates the requirements of various insurance agencies, and adheres to the standards currently evaluated by the American Society of Reproductive Medicine (ASRM). While most agencies include medical questions in their application forms, a medical expert often does not review the answers or the candidate's medical records until much later in the process. Furthermore, different surrogacy agencies may use different sets of criteria for surrogate selection, which may also differ from those employed at the various fertility centers with which they work. Indeed, CT Fertility's recent evaluation of the questionnaires of the leading surrogacy agencies with whom it regularly works found that some common questions might not even be relevant to the medical suitability of gestational carriers, while others that are of primary medical interest are sometimes missing. "Several agencies still ask about family history of genetic disorders or Downs Syndrome, for example, which has no bearing on surrogates' suitability, since they rarely contribute genetic material anymore. Meanwhile questions about conditions that have significance for medical insurance companies, such as thyroid conditions, may be missing from some screening forms."
The multi-stage approach is meant to make it easy for prospective surrogates to get started, while initially maintaining their anonymity, and to provide them a full road map to follow if they are found suitable. Once the doctor approves the full questionnaire, they will receive a letter stating that they are medically pre-qualified. If they choose to, they can proceed with a complimentary Skype consultation with the doctor and a clinical coordinator, which will enable further assessment as well as an opportunity to provide guidance about the process. Candidates who are not yet matched with intended parents will then have the option to be referred to one of several partnering surrogacy agencies. If the applicant is already working with an agency or intended parents, CT Fertility will offer to move to the next step of the review of her medical and obstetrical records. The final remaining step is a fairly expensive in-office series of screening tests that currently is done almost always just prior to the start of the IVF cycle. CT Fertility will also now allow people to move this step earlier in the process if they like, and if they become clients within a year they will not need to repeat the test or pay those fees again.
Dr. Doyle believes that the key step in medical screening can be accomplished at the first step, saving prospective parents and surrogates considerable time, money and emotional energy. He points out that more than 90% of women who pass the full pre-qualification questionnaire are confirmed to be medically acceptable after we review their medical records, and that close to 99% of those later pass the medical tests in the clinic. However he also emphasizes that the psychosocial, geographical, legal and insurance pieces, though touched upon in CT Fertility's questions, are best evaluated by qualified surrogacy agencies or social workers. They key is working together and sharing information, insists Dr. Doyle. "Providing more transparency about the process will allow parents and agencies to decide if they wish to conduct some or all of the medical pieces prior to the matching stage, something that was not possible until today. Our intention is to provide a more modular approach which leads to greater freedom and choice for prospective parents and surrogates."
As part of a larger initiative, CT Fertility is also releasing today two additional anonymous Quick-screen tools: for egg donor screening ("Can I become an egg donor?"), and for women who suspect they suffer from infertility ("Should I see a fertility doctor?"). Additional tools are in development for a variety of similar fertility related issues, including fertility preservation ("Should I freeze my eggs?") and male infertility.
About CT Fertility
Founded by Dr. Michael Doyle, CT Fertility specializes in Reproductive Medicine, Egg Donation and Surrogacy. Since 1991 CT Fertility has created over 4,500 babies for a diverse group of parents from around the world - including clients from over 30 countries, couples and singles, straight and gay, and spanning a wide range of ages. Based in Bridgeport, CT, and with offices in New York City, the clinic achieves exceptional results by coordinating every aspect of the medical process, all under one roof, including the finding and pre-screening of highly qualified and immediately available local egg donors and surrogates.
CT Fertility services include basic fertility testing and treatments, IVF, ICSI, pre-implantation genetic diagnosis (PGD), egg freezing and banking, and embryo adoption. CT Fertility operates one of the oldest and most established IVF laboratories in the USA, with state-of-the-art technology, equipment, protocols, and access to the most currently available genetic technology. Through the early mastery of the vitrification freezing technology and other protocols, CT Fertility has also established one of the largest and most successful Donor Egg Banks in the world.
CT Fertility personalizes the parenting journey by offering a wide range of treatment and egg donation options, taking into account your long-term family vision, ethical, legal and financial considerations, personal relationships and priorities, and coping preferences.