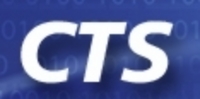 Over the years, the Construction Software Selection Kit has evolved to meet the changing needs of the market
Rockville, MD (PRWEB) January 10, 2008
CTS Guides, a leading publisher of construction software reviews and ratings, has released an enhanced edition of its free Construction Software Selection Kit. New software evaluation and implementation tools and updated special reports have been added to the Kit, which delivers a comprehensive suite of products to help construction company owners and managers evaluate and select new software.
Included in the free Kit are the Smart Shortlist™ Consult, for instantly creating an evaluation shortlist; detailed reviews and ratings for 21 leading construction software packages; a vendor directory with product pricing, support costs and other fast facts; a variety of special reports, like Six Best Practices for Construction Software Selection from CFMA Building Profits; and new software selection tools for making informed decisions quickly.
Free Advice Speeds Shortlist Creation
Construction professionals that download the Kit are entitled to the Smart Shortlist Consult service. This free, 15-minute phone consultation with Sheldon Needle, a leading authority on construction software selection, is an excellent way for contractors to instantly create a software shortlist, which can save hours or even days of research time.
Software Selection and Implementation Tools
For the first time since the Kit became available, CTS is including two bonus tools with registration. The Construction Implementation Planner, which is available for instant download, is a pre-loaded Microsoft Project template to build timetables, manage staff and control implementation costs. The Construction DemoTutorial Guide™, which is e-mailed to visitors who take advantage of the Smart Shortlist Consult, is a complete guide to effective software demonstrations, providing the industry-specific questions contractors must ask the vendors and why.
"Over the years, the Construction Software Selection Kit has evolved to meet the changing needs of the market," stated Needle. "Our newest suite of software selection products reflects the growing demand for instant access to useful information. The Kit offers the most comprehensive suite of free resources available on the Internet today."
The Construction Software Selection Kit is available at http://www.ctsguides.com/construction.asp. Free registration provides instant access to the Kit download area and initiates eligibility for the free shortlist consultation.
ABOUT CTS GUIDES
Established in 1983, CTS was the first company to perform hands-on, independent evaluations of software for the middle market. Since then CTS has helped over 21,000 companies select new software and technology. CTS is also widely used by CPAs, consultants and software resellers to assist their clients.
For more information about CTS, contact Sheldon Needle, President and Founder, 6108 Stonehenge Place, Rockville, MD, 20852, 800-433-8015, http://www.ctsguides.com.
###