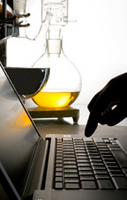 They have made careful choices in the systems they are implementing to ensure their systems will grow with their needs, reduce duplication of effort, and provide maximum benefit from the data they collect.
Madison, WI (PRWEB) January 5, 2009
A proven and widely adopted research informatics platform, OnCore®, achieved another milestone this fall with the implementation at a world-class multidisciplinary research organization. At the end of September, the University of Wisconsin Institute for Clinical and Translational Research (UWICTR) began using OnCore to handle their clinical research data collection and administration needs. OnCore is the flagship product of PercipEnz Technologies, Inc., a software development company specializing in clinical and translational research informatics for midsized to large organizations.
Long held as the most widely adopted informatics platform among cancer centers nationwide, the OnCore system now brings its balance of sophisticated functionality and powerful extensibility to the large, multi-disciplinary, multi-departmental, clinical and translational research enterprise.
"We began working closely with the University of Wisconsin almost two years ago as they were formulating their plan to assemble the new institute's informatics system," says Tony O'Hare, PhD, chief scientific officer at PercipEnz. "While we had several years of experience supporting the complex informatics needs of cancer centers, the scope of the UWICTR project was an excellent opportunity to demonstrate the power of OnCore beyond cancer research."
"One of the most significant challenges facing multidisciplinary institutes is bringing together people and departments that do not have a long history of working together or sharing informatics resources," says Srini Kalluri, PercipEnz president and CEO. "This is exactly the kind of environment where the OnCore platform can provide an enormous benefit."
"To multi-disciplinary organizations, possibly the most salient aspect of OnCore's evolution is that it provides a sense of autonomy to individual departments and groups within an institution. OnCore does this while maintaining overall control and oversight of data, regulatory activities, and financials at the institutional level," says O'Hare. In OnCore, members of individual departments get a customized view of the system. This reduces clutter and allows individual departments to set-up key features like department-specific budget items, data entry parameters, and selection lists. "This way they can use the specific concepts, vocabularies, and other elements that are most applicable for their area of research."
The OnCore clinical research management system (OnCore-CRM) offers a comprehensive set of modules for managing all aspects of clinical research: (1) Protocol & Subject Life Cycle Management, (2) Subject Safety Management, (3) Protocol & Subject Calendar Management, (4) Study Financials Management, (5) Electronic Data Capture and Data Management, (6) Paperless Committee Management with ePRMS, (7) Study Information Portal, and (8) Custom Reporting Technology.
"The UWICTR is taking a very well thought-out and comprehensive approach to their informatics plan," says Kalluri. "They have made careful choices in the systems they are implementing to ensure their systems will grow with their needs, reduce duplication of effort, and provide maximum benefit from the data they collect."
UWICTR is also completing plans to implement the OnCore Biospecimen Management System (OnCore-BSM) in support of their biobanking and correlative study needs. OnCore-BSM, which is fully integrated with the clinical research management system, supports all aspects of biospecimen and biorepository management from collection and annotation, through specimen processing, storage, distribution and quality assurance, to withdrawal and depletion.
Founded in 2000 and headquartered in Madison, Wisconsin, PercipEnz Technologies, Inc. develops enterprise-class clinical and translational research management software. The company's flagship product, OnCore® is the nation's most widely adopted clinical research platform among academic research organizations and cancer centers.
The OnCore platform is the result of nearly a decade of experience working closely with large research organizations including cancer centers and institutes funded by the National Institute of Health's Clinical and Translational Science Award (CTSA) program. By actively engaging users throughout the development process, PercipEnz delivers solutions that address the underlying operational challenges facing organizations and their staff. OnCore is a proven, effective, and sustainable informatics infrastructure that supports streamlined clinical research operations. The platform is powerful and secure while providing the flexibility required by individual institutions to support their unique organizational structures and workflows.
# # #