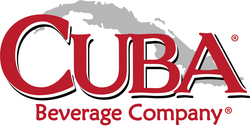 CUBA Beverage Company Partners Up with Digispace Solutions, LLC
San Diego, CA (PRWEB) November 11, 2010
CUBA Beverage Company ("CUBA") OTC/Pink Sheets Ticker: CUBV.PK partners up with Inc. 500 award winning company Digispace Solutions, LLC (http://www.digispace.com) for Internet Marketing Services, SEO and SEM services, and Online Sales.
Digispace Solutions, an online performance-based advertising company, offers a variety of services to assist in the development of a company's online presence, marketing, tracking, and customer management. Digispace has seen hyper-growth and phenomenal profitability by developing and implementing proprietary technology and algorithms in the discovery, creation, and optimization of all types of online marketing.
Through their proprietary software technology and targeting products, the data and tracking tools Digispace provides gives CUBA the opportunity to greatly increase their performance in real time, as well as optimize each campaign or product launch for immediate results. Their distinct expertise in internet and affiliate marketing is predicted to give CUBA an unrivaled internet presence as well as the ability to facilitate online sales which will bolster company revenues.
Amish Shah, Co-Founder and CEO of Digispace states "We are truly excited to join with CUBA, our first equity-position partnership of this kind, because we believe so strongly in the product and what we can do together."
CUBA Herbal Energy Juice ™ is an all natural herbal energy juice currently available in three unique flavors; Pomegranate-Cranberry, Wild Berry and Passion Fruit-Orange. CUBA's products represent a healthy all-natural energy drink, with no caffeine, no taurine, no high fructose corn syrups or sugars, no preservatives and no artificial ingredients of any kind.
CUBA Herbal Energy Juice ™: No monsters, no fear, no bull, just pure healthy energy!
Safe Harbor: This release may contain forward-looking statements within the meaning of the Private Securities Litigation Reform Act of 1995. Statements contained in this release that are not historical facts may be deemed to be forward-looking statements. Investors are cautioned that forward-looking statements are inherently uncertain. Actual performance and results may differ materially from that projected or suggested herein due to certain risks and uncertainties including, without limitation, ability to obtain financing and regulatory and shareholder approvals for anticipated actions.
CONTACT:
Paula Call, Investor Relations
866-431-CUBA (2822)
http://www.cubabev.com
# # #