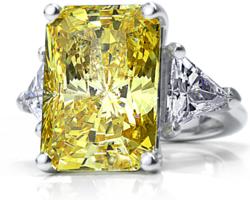 Ziamond rarely has sitewide sales, but when we do our customers really take advantage of the great savings opportunity
Boca Raton, FL (PRWEB) August 30, 2012
Ziamond announces that now is the time to purchase the perfect cubic zirconia engagement ring, cz wedding set, or cubic zirconia earrings for that special occasion or just because you want to add a new Ziamond piece of jewelry to your collection. Ziamond is urging customers to take advantage of this special two day sale that will allow customers to save up to $250 off their entire purchase at Ziamond.com.
Ziamond Cubic Zirconia Jewelers Summer Extravaganza Sale will be running for two days only, beginning on Thursday, August 30th and ending on Friday, August 31st. Any orders placed online at Ziamond.com will be eligible for this great savings offer as long as the customer uses the provided Ziamond coupon code during the checkout process. The offer includes a tiered savings offer for various amounts, ensuring savings for customers based on different order values.
Ziamond cz jewelry is well known and worn by Hollywood celebrities because it is a very worry free product, they can wear a piece that looks like it's worth thousands without having to spend that much or worry if it gold lost or stolen. Same is true for frequent travelers, they love the Ziamond cubic zirconia jewelry option because they have little worry if they lose it and a lot of confidence because Ziamond cz jewelry looks just like their genuine diamond jewelry.
Use Ziamond coupon code EM812A and save $50 off orders over $350. Use coupun code EM812B and save $100 off orders over $750 and use Ziamond coupon code EM812C $250 off orders over $1,500. These offers are only valid for new orders that are placed online at Ziamond.com. Customers must enter the coupon code at the time the order is placed.
Shoppers have an opportunity to save big at Ziamond Cubic Zirconia Jewelers during this two day event where they can select from the finest hand cut and hand polished original Russian formula cubic zirconia that is coupled with high quality solid 14k gold, 18k gold and platinum mountings. "Savings on a large selection of high end cz jewelry designs like cubic zirconia engagement rings, cz wedding sets, cubic zirconia earrings, cz pendants, cz bracelets and more will be available to shoppers during our great two day sale event," says COO Scott Cummings. "Ziamond rarely has sitewide sales, but when we do our customers really take advantage of the great savings opportunity," adds Mr. Cummings.
About Ziamond:
Ziamond is recognized as a leading cubic zirconia jewelry manufacturer, specializing in the highest quality cubic zirconia jewelry exclusively set in 14k, 18k Solid Gold and luxurious Platinum. With Corporate headquarters located in Boca Raton, Florida, Ziamond ships fine cubic zirconia jewelry to customers worldwide. Ziamond is an A+ rated BBB company and enjoys a sterling reputation as a leader in its field.