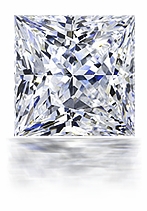 This division of our business has been a steady growth area for a long time
Boca Raton, FL (PRWEB) September 13, 2012
Ziamond cubic zirconia jewelry company, long known as a leader in their field of the finest quality jewelry made with the best man made diamond and gem simulants, now offers those cubic zirconia loose stones for sale as unmounted gems. All Ziamond cz loose stones are made of the finest original Russian formula rough cz materials and are individually hand cut and hand polished by professional diamond cutters to exact diamond specifications. Each Ziamond loose stone comes with an amazing lifetime warranty that guarantees the stone against cracking, scratching, chipping, loosing its original color or brilliance. Ziamond's top grade cz can be worn and cleaned just like natural diamonds. Ziamond recommends that all their stones be cleaned with genuine diamond jewelry cleaner that is ammonia based, one of the most powerful cleaners used for fine naturally mined diamonds. Ziamond's loose cubic zirconia stones are harder than most semi precious gems and can even cut glass.
Most diamond shapes are available as loose stones from Ziamond. Shapes like round, princess cut, oval, marquise, pear, emerald step cut, radiant emerald cut, asscher cut, cushion cut, trillion and triangle cuts are all available in Ziamond's loose stone collection. All shapes are available in colors like diamond, canary diamond, pink diamond, blue sapphire, red ruby and green emerald. A very large selection of carat sizes are standard in the collection and most are cut to standard calibrated sizes. Since Ziamond is the manufacturer, custom stone cutting services are also available to match that perfect shape and size a customer may be looking for. Insurance replicas can also be cut. If a client has a GIA (Gemological Institute of America) diamond certificate that has a schematic of their diamond with dimensions, Ziamond's diamond cutters can cut the perfect high quality cubic zirconia loose stone replica to match their original diamond. Clients can place their valuable diamond in the vault and set the Ziamond cz in their own jewelry mounting.
Ziamond's cubic zirconia loose stone collection will provide customers even more options now that they can purchase Ziamond's top quality diamond replicas as loose stones. Customers on a budget that love a specific diamond semi-mounting, can buy Ziamond cz loose stones as their center stone now have a way to save thousands of dollars. This will benefit brides to be looking for their perfect ring on a budget, frequent travelers that want to put their diamond away and travel with peace of mind, environmentally sensitive consumers looking for diamond alternatives, and customers that frequently buy new jewelry and want a more cost effective option. Clients can speak with highly trained specialists at Ziamond to discuss their loose stone needs and obtain a top quality cubic zirconia with an unrivaled cut for brilliance and precision faceting equal to the finest natural diamonds. "This division of our business has been a steady growth area for a long time" says Scott Cummings the COO at Ziamond. "We are planning to service a wider audience with even more offerings in our loose stone section in the near future." The Ziamond cubic zirconia loose stone collection is now available for sale.
About Ziamond:
Ziamond is an ecommerce based specialty jewelry company recognized as a leading cubic zirconia jewelry manufacturer, specializing in the highest quality cubic zirconia jewelry exclusively set in 14k, 18k Solid Gold and luxurious Platinum. With Corporate headquarters located in Boca Raton, Florida, Ziamond ships fine cubic zirconia jewelry to customers worldwide. Ziamond is an A+ rated BBB company and enjoys a sterling reputation as a leader in its field.