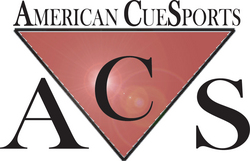 We strive to offer the lowest prices possible on the equipment pool players need. Typically, our prices are about 20% below regular retail prices. Though the additional discount will deeply cut into our margins, we feel that the increased exposure to the tens of thousands of ACS members will ultimately be worthwhile
Matthews, NC (PRWEB) August 16, 2008
It all started with a laser-sighted pool cue. From that one product, CueSight Billiards Supplies has become a leading supplier of billiard equipment to professional and amateur pool players, offering more than 1,400 products. Today, CueSight has taken a further leap by being selected as a partner of American CueSports Alliance, one of the largest amateur pool leagues in the world.
"I'm very excited to begin working more closely with ACS. They are a well-respected member of the billiards industry, and we are pleased to be able to offer special savings to their players," said Scott Taylor, President of CueSight. "Amateur pool players, playing competitively in leagues with their friends, are a major driving force in pool today, and our association with American CueSports will help us to better serve this large segment of the market."
Under the arrangements of the partnership, all members of the ACS will be eligible for an additional 10% savings on pool cues, cases, cue chalk, and all the other billiard supplies CueSight offers.
"We strive to offer the lowest prices possible on the equipment pool players need. Typically, our prices are about 20% below regular retail prices. Though the additional discount will deeply cut into our margins, we feel that the increased exposure to the tens of thousands of ACS members will ultimately be worthwhile," Mr. Taylor stated.
The American CueSports Alliance is a non-profit league-sanctioning body for cue sports in the United States. They produce national billiards tournaments in areas such as 8-ball and 9-ball. Their headquarters is in Green Bay, Wisconsin.
CueSight Billiards Supplies is an online retailer of accessories for pool tables and pool players. CueSight offers leading brands such as Fury Pool Cues, Milliken SuperPro pool table felt, and Slippy Cue Care products. In business since 1999, CueSight Billiards Supplies is one of the oldest online retailers catering to pool players.
###