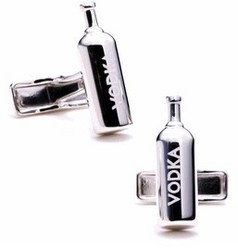 I am passionate about my cufflinks and ties and know that most men feel these are important in making a good impression
Montreal, Qc (PRWEB) March 13, 2009
A new men's accessory website launched this March 2009. Cufflinks-and-ties.com has more than 2500 men's products. The site has a wide variety of cufflinks and ties including those to commemorate school affiliations, holidays, careers and hobbies and interests. This is the ideal website to find your college or university cufflinks or tie -- and also a great place to find that dashing pair of cufflinks and tie which are unique to make you stand out on a first date. Try racing car cufflinks or a European striped tie for something to truly get noticed.
Cufflinks-and-ties.com is dedicated to bringing men the very best of men's accessories. Only the top quality men's cufflinks and ties are sold through Cufflinks-and-ties.com. All of your favorite brands can be found here, from Ravi Ratan to YB Timepieces and Pierce and Hobbs.
"I am passionate about my cufflinks and ties and know that most men feel these are important in making a good impression," said Alain, owner of Cufflinks-and-ties.com. "Cufflinks-and-ties.com offers cufflinks and neckties ideal for the boardroom, social events and for whenever you want to be the very best dressed man in the room."
To celebrate the opening of Cufflinks-and-ties.com, enjoy 10% off your highest priced item. This coupon is available until April 2009. Use the coupon code LAUNCH to get your special sale price at Cufflinks-and-ties.com! (Note: available on a minimum purchase of $40)
###