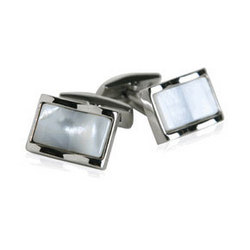 Our business has been brisk with so many job hunters
Montreal, QC (PRWEB) October 8, 2009
It's no surprise that job hunters are purchasing more cufflinks, neckties and other business attire in an attempt to make a great impression on that next job interview. With the U.S.A. unemployment rate to hit 9% during the first part of 2009 and now nearing 10%, many people are out of work or are expecting cutbacks at work. The worldwide economy has been affected and many people are looking for jobs.
Linkyourshirt.com understands that job hunters truly have special needs. They need cufflinks, accessories and neckties that will not just look great and make a great impression but give them an opportunity to stand out from the crowd. Fortunately Linkyourshirt.com offers many products and with the recent addition of over 3000 sensibly priced products, job hunters now have it easier than ever before. Creative types can find unique cufflinks and so can conservative job hunters. With more than 6000 men's products, a job hunter can find a variety of cufflinks and ties to compliment school affiliations, holidays, careers, hobbies and interests.
Linkyourshirt.com's sales have risen over 20% during these tough economic times due to the economic conditions driving job hunters to purchase cufflinks, neckties and other men's accessories. These men understand the deep need to pay attention to their grooming and every last detail as they go on job interviews. As many people know, that first impression often makes the sale regardless of qualifications when going on a job interview. Wanting a pair of cufflinks or a nice silk tie that makes you stand out and get noticed by your potential employer is simply logical.
"Our business has been brisk with so many job hunters," said Alain Picard, Owner of Linkyourshirt.com. "It's easy to see that these job hunters want to be picked for the job of their choice and they know that a great pair of cufflinks or a bold necktie can make a great difference. Details are important - like getting a great haircut, good grooming, great cologne and of course a great pair of cufflinks."
The job market may be tough, but when armed with all of the right tools, it gets a little easier. Linkyourshirt.com is proud to help many job hunters and unemployed to find jobs in this tough economy with their affordably priced high quality products.
###