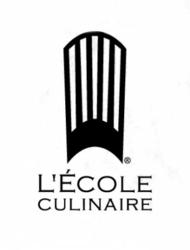 Cordova, TN (PRWEB) October 27, 2012
The Presentation Room at L'École Culinaire, 1245 N. Germantown Parkway, is featuring "Autumn Harvest" a dinner presented by Delta Wholesale Liquors and Stellar Cellar Wines & Spirits on Wednesday, October 31 at 6:30 pm.
The menu features a collaboration of epicurian delights from L'École Culinaire Chefs William Mullins and Melanie Salguero. For $60, guests can enjoy a five course dinner, which includes entrees specifically paired with authentically delicious fruit and vegetables and wine service selected to compliment each course.
This culinary event begins with bacon wrapped dates stuffed with apple chutney and drizzled with a honey balsamic glaze. The second and third courses include warm turkey with cranberry and caramelized pear and blue-cheese salads followed by a winter squash soup. The warm turkey and cranberry salad is served on a cornbread Johnny cake to compliment its slight sweet flavor.
Spiced pork tenderloin with maple caramelized winter vegetable and walnut risotto is the main course. Then the dinner concludes with L'École's wonderfully flavored dried fig napoleon dessert.
Dinner reservations are required for this special event at the Presentation Room Restaurant. Call 901-754-7115 to make a reservation or for more information visit:
Presentation Room Restaurant
1245 N. Germantown Parkway
Cordova TN, 38016
901-754-7115
About L'École Culinaire
As part of Vatterott Educational Centers, Inc., L'École Culinaire offers culinary training in Memphis and St. Louis for the career-minded chef. Students experience hands-on learning and instruction from professionals in the culinary industry. The L'École Culinaire curriculum is designed to provide all students with a strong and well-rounded background in the hospitality and food and beverage industry. For more information, please visit http://www.lecole.edu.