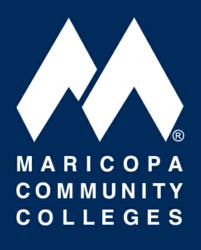 Without a doubt, this move creates a win for students, for MCC and SCC, and ultimately for Maricopa taxpayers. --Dr. Shouan Pan, Mesa Community College President
Tempe, AZ (PRWEB) April 28, 2012
The Maricopa Community Colleges, today announced the Culinary Arts program at Mesa Community College (MCC) will transition to Scottsdale Community College (SCC) beginning this fall.
MCC decided to transfer its Culinary Arts program after evaluating a number of factors. Since 2010, the MCC program has been meeting at Dobson High School and prior to this location, the program operated out of the East Valley Institute of Technology for three years.
Finding a location for the Culinary Arts program has been a challenge and would require a considerable infusion of funds to build a state-of-the-art facility.
"The decision to transfer the Culinary Arts Studies program to SCC was made after careful studies and considerations," stated Dr. Shouan Pan, Mesa Community College President. "Providing students in our community with quality education and training is our utmost concern.
The transition will provide students an excellent opportunity to accomplish their future career goals. Without a doubt, this move creates a win for students, for MCC and SCC, and ultimately for Maricopa taxpayers."
SCC has provided quality training in the Culinary Arts for over 26 years. The program is accredited by the American Culinary Federation, and has an advanced technology demonstration classroom and 10,000 square feet of teaching kitchens.
Additionally, students gain experience by utilizing SCC's Artichoke Grill Restaurant and the Desert Oasis Dining Room as real-life training venues, both of which are open to the public. SCC is creating a flexible schedule similar to MCC's and will offer evening and Saturday classes.
"Our communities can take pride in the MCC and SCC faculty and staff as they collaborate to create a new educational pathway for Maricopa's culinary arts students," said Dr. Gehler, president of Scottsdale Community College.
Beginning Fall 2012, MCC will no longer offer Culinary Arts courses. Students currently enrolled in the Culinary Arts program at MCC will receive assistance transitioning to the SCC program in the fall if they choose to do so.
"The transfer of the Culinary Arts program is a way to demonstrate that we are operating in the best interests of our students," said Dr. Rufus Glasper, "Culinary students will be learning in state-of-the-art facilities at Scottsdale Community College. This kind of regional solution allows us to better serve students while being good stewards of public funds."
###
The Maricopa County Community College District is one of the largest community college districts in the nation. It includes 10 regionally accredited colleges – Chandler-Gilbert Community College, Estrella Mountain Community College, GateWay Community College, Glendale Community College, Mesa Community College, Paradise Valley Community College, Phoenix College, Rio Salado College, Scottsdale Community College and South Mountain Community College. The District also includes the Maricopa Skill Center, Southwest Skill Center, several satellite campuses and business/industry; technical and customized training institutes.