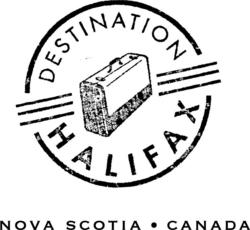 Halifax, Nova Scotia (PRWEB) February 23, 2010
Nova Scotia cuisine is as unique as the land and sea it comes from – and Halifax chefs are leading the way in the artful use of local ingredients. Destination Halifax, the city's tourism marketing organization, embraces culinary tourism with a new marketing campaign focused on unique culinary vacations and dining experiences in Halifax restaurants.
Visitors to Destination Halifax's culinary website can enjoy a taste of Nova Scotia cuisine with recipes and videos from chefs of Halifax restaurants. Once there, people can opt to experience Halifax in person by booking a culinary vacation with one of the featured Halifax travel packages.
"Our reputation as a premiere culinary destination continues to grow," says Patricia Lyall, Destination Halifax President & CEO. "Nova Scotia cuisine, produced by our innovative chefs, is quickly becoming one of the most exceptional culinary experiences available."
Halifax, Nova Scotia's appeal as a culinary destination is based not only on the talented chefs and fresh, locally-grown ingredients, but also on the dedication of hospitality industry partners to create meaningful culinary travel experiences for locals and visitors alike. "Support of our unique culinary culture is growing as is the dedication to quality," states Janice Ruddock, Executive Director of Taste of Nova Scotia. "People are becoming more involved with increased awareness for local farmers, vendors, wineries and breweries. We are at the beginning of a growth curve for the industry."
Each February, Halifax celebrates Savour Food and Wine month culminating on February 25 with Savour, the largest food and wine show east of Montreal. Other highlights during the month-long celebration included the third annual Nova Scotia Ice Wine Festival (February 4-14), the annual Dine Out program, with special prix-fixe menus in restaurants across Nova Scotia (February 1-11) along with a myriad of special events hosted by wineries, chefs and restaurants across the province. The region's culinary culture continues to grow, with year-round events celebrating the food and wine of our region, including Catch! Nova Scotia Seafood Festival (June 19-20) and the Nova Scotia Wine Festival (September 06 – October 29).
For more information about Halifax's culinary travel, vacation packages and more, visit Destination Halifax at http://www.destinationhalifax.com/culinary
About Destination Halifax
Destination Halifax is a partnership of the Province of Nova Scotia, the Halifax Regional Municipality, the Hotel Association of Nova Scotia, the World Trade and Convention Centre, and participating industry members. Since its inception in 2002, Destination Halifax has operated with a goal of promoting the Halifax Regional Municipality as a year-round destination of choice for business and leisure travelers.
###