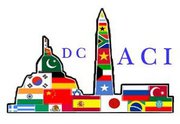 They also taught me a lot about American business culture, which has helped me prolong the retention rate of my clients and customers and has helped my business substantially. -Ophelia Zhao (Business Owner of Qui Spa in Georgetown)
Washington, DC (PRWEB) July 26, 2011
The DC American Cultural Immersion team offers ESL services in:

Individual or group accent and pronunciation training
American business practices
Verbal and non-verbal language
American social and cultural etiquette
American dress, style and pop-culture
American customs, humor and colloquialisms
Money management and finance practicality
"DCACI has helped me improve my accent tremendously. I feel more confident when I speak and pronounce even the most difficult English words. They also taught me a lot about American business culture, which has helped me prolong the retention rate of my clients and customers and has helped my business substantially. I also think going out in DC and learning culture hands-on gave me a much better grasp of American life and business practices," – Ophelia Zhao (Business owner of Qui Spa in Georgetown)
DCACI's trained professionals at http://www.dcaci.com can make the United States an exciting and rewarding place in which to live by minimizing discomfort and apprehension when interacting with Americans. The company strives to build confidence in each client in the workplace and in social situations. They aim to heighten the quality of life for these individuals as they become more immersed in American culture and society. DCACI combines traditional educational techniques with hands on learning by taking the clients out of the classroom and into the community. The professional team offers a confidential, patient and caring approach.
About Jessica Howard:
Jessica Howard, CEO of DC American Cultural Immersion, established the company to help international travelers, workers and students adjust to life in America. By focusing on improving a client's American accent, improving their cultural awareness and helping interpret American business and social behavior, DCACI can build individual self-esteem. Jessica received a B.A. in Psychology from George Washington University, and will receive an M.S. in Clinical Community Counseling from Johns Hopkins University in May 2013. She has traveled and lived in over twenty countries around the world, and her experiences in international relations bring a depth of cross cultural understanding to the issues that non native individuals face when coming to America.
###