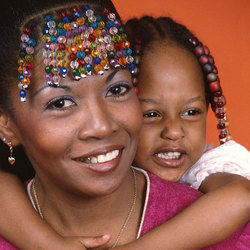 There remains a need for clinicians to reexamine social, religious, and cultural diversity among different ethnic groups to allow for a more culturally sensitive approach to mental health care in an effort to eliminate health-related disparities
Philadelphia, PA (PRWEB) November 10, 2009 -
HealthForumOnline (HFO), a nationally-approved (APA, ASWB, NBCC, PSNA, CA-BBS) provider of online continuing education (CE) for psychologists, social workers, counselors, nurses and other allied healthcare professionals announces the addition of a new online CE course for health professionals working with children and their families, Cultural Competency in Pediatric Psychology: Issues & Clinical Applications to their extensive online continuing education library. This addition to HFO's online CE course selection is important as psychologists, social workers, counselors, nurses and other allied health care professionals in the U.S. have had a growing awareness of a shift in the demographic characteristics of their pediatric patients and their families over the last decade. Among them, is a marked change indicating a growing trend towards a more multi-ethnic society. However, despite this demographic shift, evidence suggests that Americans still do not equally share in the hope for recovery from mental illness despite the availability of effective and well-documented treatments. Although a decade has passed since the U.S. Surgeon General first asserted that culture counts in mental health research and treatment, little has been done to address cultural variables in any way. One review of the research literature reported that only 11% of American samples included minority participants (i.e., African Americans, Asian Americans, Hispanics), only18% reported the SES of participants, and only 6% discussed potential moderating cultural variables such as a specific ethnic-related variable. Moreover, the existing literature typically focuses on adults, further limiting our ability to offer theory- and evidence-based interventions that are culturally sensitive to an entire population base - children and their families. Not surprisingly, U.S. minorities, particularly children, continue to face obstacles to accessing mental health care, including barriers related to language, geography and cultural familiarity, resulting in culturally-based disparities in the quality of care received and mental health outcome.
"There remains a need for clinicians to reexamine social, religious, and cultural diversity among different ethnic groups to allow for a more culturally sensitive approach to mental health care in an effort to eliminate health-related disparities" notes course author Dr. Neha Navsaria, Postdoctoral Fellow in the Department of Child Psychiatry & Clinical Interventionist in the Early Emotional Development Program at the Washington University School of Medicine in St. Louis. However, it is rare to see work that specifically outlines what it means to be culturally competent and how to integrate that into one's clinical practice. HFO's new online CE course entitled Cultural Competency in Pediatric Psychology: Issues & Clinical Applications allows for a better understanding of cultural diversity within the pediatric psychology context. Within the contexts of child development, family psychology and health psychology, this course will provide a definition of cultural competency and an overview of how culture influences health beliefs, practices, communication and subsequently, patient mental health care. Various models that provide guidelines, assessment strategies and interventions for use in the pediatric health setting will be presented. This knowledge will guide mental health professionals working with children and their families in the development and implementation of culturally relevant care that is tailored not simply to individual and family needs, but to community needs as well. A culturally sensitive approach such as this may result in more comprehensive care thereby leading to healthier outcomes.
Psychologists, social workers, counselors, nurses and other allied health professionals can chose from HFO's 19 categories of CE topics related to health psychology and behavioral medicine (i.e., ethics, cancer adaptation, women's health, cultural diversity, eating disorders, reproduction/sexuality, aging/gerontology, pediatric behavioral medicine, assessment, chemical dependency, chronic/acute illness, clinical intervention, group therapy, infectious disease, long-term care, neuropsychology, pain management, spirituality, LGBT issues) containing over 65 online CE courses that are fast, convenient and cost-effective. All HFO CE courses and supporting materials are available online or as downloadable, transportable PDFs. Participants print their own CE certificates. Lastly, HFO routinely updates our online CE courses, notifies customers of these updates and enables customers to review these updates for free online even after they have completed the CE activity and generated their CE certificate.
For more information on this course or a complete listing of titles in our online CE resource library, visit HealthForumOnline.com.
About HealthForumOnline:
HealthForumOnline (HFO) is approved as a provider of CE courses by the American Psychological Association, the National Board of Certified Counselors, the Association of Social Work Boards, and several state professional organizations, including the Pennsylvania State Nurses Association, an accredited approver by the American Nurses Credentialing Center's Commission on Accreditation, and the California Board of Behavioral Sciences. HFO's CE Program's Advisory Committee and authors are comprised of over 60 nationally-recognized experts in behavioral medicine.
###