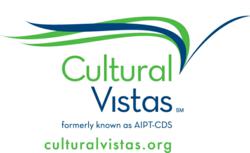 WASHINGTON (PRWEB) April 16, 2012
Cultural Vistas is pleased to welcome a delegation of 19 international visitors representing 19 different European countries for a professional exchange program centered on fostering greater cooperation in combating international crime, beginning Monday and continuing through May 4.
This collaborative initiative is sponsored by the International Visitor Leadership Program (IVLP) of the U.S. Department of State's Bureau of Educational and Cultural Affairs, which promotes international mutual understanding through a wide range of academic, cultural, and professional exchange programs.
The national program itinerary, which is designed and implemented by Cultural Vistas in close cooperation with the U.S. Department of State, will address pertinent issues surrounding international and transnational crime that affect U.S.-European relations, including: corruption, money laundering, and other financial crimes; trafficking in drugs, persons, and arms; cyber-crime; smuggling; and the existing nexus between transnational crime and terrorism.
Through this visit, the European delegates will have the opportunity to:
•Gain a first-hand understanding of the U.S. criminal justice system and review how legal principles are applied to the prosecution of a range of international and transnational crimes
•Learn about cooperative efforts and opportunities to strengthen international partnerships to combat cross-border criminal activity and assist victims of international crimes
•Be exposed to the roles, responsibilities, and cooperation that takes place among key law enforcement and prosecutorial authorities across all levels of government
•Examine the broad range of policies, operational strategies, and network of federal, state, and local government and private-sector institutions working to combat international crime assure the integrity of cross-border commerce and travel
•Meet and confer with professional counterparts working in their specific operational area
The 19-day U.S. visit begins in the nation's capital, continues to San Diego (San Diego Diplomacy Council) and includes team city splits in Cincinnati (Greater Cincinnati World Affairs Council), Charlotte, N.C. (International House), Detroit (International Visitors Council of Metropolitan Detroit), and New York City (U.S. Department of State, New York Program Branch). In each host city, the visitors will take part in topical, professional programs and social activities arranged by aforementioned local sponsors of the IVLP.
About Cultural Vistas
A non‐profit 501(c)(3) organization and designated sponsor of Exchange Visitor Programs, Cultural Vistas has facilitated professional exchange programs and services for visitors coming to the United States, and Americans seeking overseas experiential learning opportunities since 1950. As one of eight National Program Agencies (NPAs), Cultural Vistas works in close cooperation with the U.S. Department of State to administer, design, and implement IVLP programs that directly support and advance U.S. foreign policy goals. — Learn more at culturalvistas.org.
Follow @CulturalVistas on Twitter
About the International Visitor Leadership Program
The Office of International Visitors manages and funds the International Visitor Leadership Program. Launched in 1940, the IVLP seeks to build mutual understanding between the United States and other nations through carefully designed professional visits to the U.S. for current and emerging foreign leaders. Each year over 4,500 IVLP participants from all over the world are selected by U.S. embassies to travel to the United States to meet and confer with their professional counterparts. More than 325 current and former chiefs of state and heads of government and many other distinguished world leaders from across the public and private sectors have participated in the program. — Learn more at exchanges.state.gov/ivlp