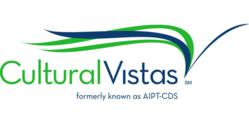 Washington, D.C. (PRWEB) August 20, 2012
Cultural Vistas is set to welcome nine delegates from seven different countries to the United States for a three-week International Visitor Leadership Program (IVLP) focused on sharing best practices and policies in crisis management.
This three-week professional program begins Monday, August 20, in the nation's capital and will continue through Friday, September 7, with visits to both coasts, with stops in New Orleans, New York City, Sacramento, and San Francisco on tap.
This initiative is sponsored by the U.S. Department of State's Bureau of Educational and Cultural Affairs, which promotes international mutual understanding through a wide range of academic, cultural, and professional exchange programs.
The nine esteemed international visitors arrived in the United States this past weekend from Bangladesh, Hong Kong, Kazakhstan, Malaysia, Nepal, New Zealand, and the Philippines.
The program itinerary for this visit, which was designed and implemented by Cultural Vistas in close cooperation with the Department of State, will seek to achieve the following aims and objectives:
*Examine best practices in emergency preparedness, management, planning, and response in the private sector and at the federal, state and local levels of government;
*Investigate the role of the public sector and the military in anticipating and developing contingency plans for natural disasters, pandemics, technological hazards, and acts of terrorism or biological threats;
*Meet public affairs representatives to discuss their role in communicating vital information to the public in emergency situations; and
*Explore informative examples of U.S. emergency response by visiting sites of major man-made and natural disasters.
Emergency Preparedness & Crisis Management | Multi-Regional Program
Program Itinerary, Hosts, and Themes
Washington, D.C. | Cultural Vistas and U.S. Department of State | August 20-23
*Introduction to U.S. federal, state and local government
*Role of the federal government in emergency preparedness, coordination and response
*Role of NGOs in providing services and coordinating efforts in response to natural and manmade disasters
New Orleans, La. | New Orleans Citizen Diplomacy Council | August 24-29
*Managing recovery from natural disasters
*Military mobilization and response to natural disasters
*Planning and preparing for city-wide evacuation
*Role of social service organizations in providing emergency relief
New York, N.Y. | U.S. Department of State, NY Program Branch | August 29-Sept.3
*Maritime emergency response and preparedness
*Crisis management in the wake of the September 11, 2001 attacks
*City and state efforts in preparing for disaster, particularly acts of terror
Sacramento, Calif. | Northern California World Trade Center | September 3-4
*State policy development and implementation of emergency response and preparedness strategies
*Optimizing state resources to detect and disrupt threats and to successfully manage crisis situations
San Francisco, Calif. | Institute of International Education | September 4-8
*Efforts to prepare for and mitigate the effects of earthquakes
*Preparing for infectious disease outbreaks
*Preparing service providers in disaster response
About Cultural Vistas
A non‐profit 501(c)(3) organization and designated sponsor of Exchange Visitor Programs, Cultural Vistas has facilitated professional exchange programs and services for visitors coming to the United States, and Americans seeking overseas experiential learning opportunities since 1950. As one of eight IVLP National Program Agencies (NPAs), Cultural Vistas works in close cooperation with the U.S. Department of State to administer, design, and implement IVLP programs that directly support and advance U.S. foreign policy goals. — Learn more at culturalvistas.org
Follow @CulturalVistas on Twitter.
About the International Visitor Leadership Program
The Office of International Visitors manages and funds the International Visitor Leadership Program. Launched in 1940, the IVLP seeks to build mutual understanding between the United States and other nations through carefully designed professional visits to the U.S. for current and emerging foreign leaders. Each year over 4,500 IVLP participants from all over the world are selected by U.S. embassies to travel to the United States to meet and confer with their professional counterparts. More than 325 current and former chiefs of state and heads of government and many other distinguished world leaders from across the public and private sectors have participated in the program. — Learn more at exchanges.state.gov/ivlp