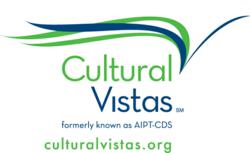 Washington, DC (PRWEB) March 19, 2012
A group of six Colombian delegates will arrive in the nation's capital Monday to begin three weeks of professional programming and engagement centered around mining safety issues.
This initiative is sponsored by the International Visitor Leadership Program (IVLP) of the U.S. Department of State's Bureau of Educational and Cultural Affairs, which promotes international mutual understanding through a wide range of academic, cultural, and professional exchange programs. The program itinerary is designed and implemented by Cultural Vistas in close cooperation with the U.S. Department of State.
The three-week program was initiated to complement the Colombian government, which expects to double its mining capacity in the next four years, in its efforts to create a new National Agency for Mining and overhaul existing mining regulations.
The visit runs through April 6 and includes stops in Morgantown, W.Va., Pittsburgh, Pa.; Denver, Colo.; and Louisville, Ky. In each host city, local sponsors of the IVLP will arrange a topical, professional program and social activities for participants within their respective communities. During their time in the United States, the Colombian delegates will meet with professional counterparts to review and explore the following themes:
Washington, D.C. (Cultural Vistas and Department of State)
*Federal policy and regulation of mine safety nationwide
*Advocacy for mine safety by professional associations
*Federal efforts to protect society and the environment from adverse effects of mining
Morgantown, W.Va. (West Virginia University)
*Regional administration of federal mine safety regulations
*Mining product certification and federal approval standards
Pittsburgh, Pa. (Global Pittsburgh)
*Mine safety research and engineer training
*Safety equipment for miners and mine rescue crews
*Enforcement of mine safety law at the State level
Denver, Colo. (Institute of International Education, Rocky Mountain Center)
*Briefing on safety rules for Colorado mines and a comparison with other states
*Public-private partnerships and forecasting techniques addressing social and economic development in mining communities
*Proactive approaches to addressing legal and policy obstacles
Louisville, Ky. (World Affairs Council of Kentucky)
*Ensuring State and Local compliance with federal mining safety regulations
*Restoration of degraded or abandoned sites to safe, environmentally stable conditions
*Judicial procedure for mine safety violations
About Cultural Vistas
A non‐profit 501(c)(3) organization and designated sponsor of Exchange Visitor Programs, Cultural Vistas has facilitated professional exchange programs and services for visitors coming to the United States, and Americans seeking overseas experiential learning opportunities since 1950. As one of eight National Program Agencies (NPAs), Cultural Vistas works in close cooperation with the U.S. Department of State to administer, design, and implement IVLP programs that directly support and advance U.S. foreign policy goals. — Learn more at culturalvistas.org
Follow @CulturalVistas on Twitter.
About the International Visitor Leadership Program
The Office of International Visitors manages and funds the International Visitor Leadership Program. Launched in 1940, the IVLP seeks to build mutual understanding between the United States and other nations through carefully designed professional visits to the U.S. for current and emerging foreign leaders. Each year over 4,500 IVLP participants from all over the world are selected by U.S. embassies to travel to the United States to meet and confer with their professional counterparts. More than 325 current and former chiefs of state and heads of government and many other distinguished world leaders from across the public and private sectors have participated in the program. — Learn more at exchanges.state.gov/ivlp