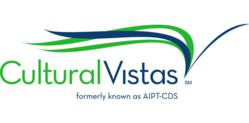 WASHINGTON (PRWEB) July 23, 2012
Cultural Vistas is set to welcome two Philippine representatives to the United States for a three-week International Visitor Leadership Program (IVLP) focused on the judicial system and how it works to protect women's and children's rights.
This initiative is sponsored by the U.S. Department of State's Bureau of Educational and Cultural Affairs, which promotes international mutual understanding through a wide range of academic, cultural, and professional exchange programs.
The three-week visit begins Monday in the nation's capital and will continue through August 10 with visits to both coasts, including stops in New Hampshire, Iowa, Texas, and California.
The program itinerary for this visit, which was designed and implemented by Cultural Vistas in close cooperation with the Department of State, will explore the following topics and themes:
•To provide a better understanding of the U.S. judicial system at a federal, state, and local level; with a focus on how the system protect women's and children's rights;
•To examine how education can improve the status of women and children in society and obtain beneficial access to justice and strengthen rule of law;
•To visit non-profit legal organizations that work with marginalized populations to promote and improve the status of women and children as well as organizations involved in combating trafficking in persons;
•To explore alternate justice systems, best practices in advocacy, and victim's services including legal assistance, court advocacy, training and development
Women & Juvenile Justice | Philippines
Program Itinerary, Hosts, and Themes
Washington, D.C. | Cultural Vistas and U.S. Department of State | July 23-28
•Introduction to the program and U.S. Federalism
•U.S. judicial system and access to justice
•Federal agencies and NGO's involved in protecting women's and children's rights
•Public awareness and education efforts
Manchester, N.H. | World Affairs Council of New Hampshire | July 28 – August 1
•U.S. judicial system and federal District courts
•Alternative legal resources, restorative justice
•Youth facilities and outreach
Des Moines, Iowa | Iowa International Center | August 1-4
•Advocacy and policy development
•Victim's services and working with marginalized populations
•Women and children's rights
Austin, Texas | Global Austin | August 4-8
•State and local courts
•Juvenile justice
•Law enforcement cooperation in combating trafficking
San Diego, Calif. | San Diego Diplomacy Council | August 8-10
•Domestic violence prevention
•Women and girls' leadership and empowerment
•Combating trafficking
About Cultural Vistas
A non‐profit 501(c)(3) organization and designated sponsor of Exchange Visitor Programs, Cultural Vistas has facilitated professional exchange programs and services for visitors coming to the United States, and Americans seeking overseas experiential learning opportunities since 1950. As one of eight National Program Agencies (NPAs), Cultural Vistas works in close cooperation with the U.S. Department of State to administer, design, and implement IVLP programs that directly support and advance U.S. foreign policy goals. — Learn more at culturalvistas.org
Follow @CulturalVistas on Twitter.
About the International Visitor Leadership Program
The Office of International Visitors manages and funds the International Visitor Leadership Program. Launched in 1940, the IVLP seeks to build mutual understanding between the United States and other nations through carefully designed professional visits to the U.S. for current and emerging foreign leaders. Each year over 4,500 IVLP participants from all over the world are selected by U.S. embassies to travel to the United States to meet and confer with their professional counterparts. More than 325 current and former chiefs of state and heads of government and many other distinguished world leaders from across the public and private sectors have participated in the program. — Learn more at exchanges.state.gov/ivlp