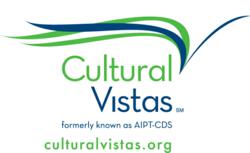 Washington, DC (PRWEB) October 09, 2012
Cultural Vistas is pleased to welcome a five-member delegation from Yemen to the nation's capital to begin an International Visitor Leadership Program (IVLP) that will explore the role of women's participation in the political process, beginning today and continuing through Friday, October 26.
This endeavor is sponsored by the U.S. Department of State's Bureau of Educational and Cultural Affairs, which promotes international mutual understanding through a wide range of academic, cultural, and professional exchange programs.
The three-week exchange includes trips to New Hampshire, Oregon, and Georgia, where the esteemed visitors will meet and confer with a variety of individuals and organizations that actively support and empower women, and promote their participation in the political process.
The national itinerary for this visit was designed and implemented by Cultural Vistas in close cooperation with the Department of State in order to meet the following objectives:
•To explore the role of women as agents of social and political change in the United States and to document how concerns of women have increasingly been incorporated into American political discourse
•To illustrate the role of non-governmental and grassroots organizations in the political process supporting women leaders and empowering women both professionally and personally
•To provide opportunities for participants to share strategies with creative and influential individuals in the U.S. women leaders in government and business to understand the link between social activism and policy change.
Women's Participation in the Political Process | Single-Country Program, Yemen
Program Itinerary, Hosts, and Themes
Washington, D.C. | Cultural Vistas and U.S. Department of State | October 9-13
•U.S. political and electoral systems
•The women's rights movement in the United States
•Encouraging women's participation in elections in the United States and abroad
Manchester, N.H. | World Affairs Council of New Hampshire | October 13-17
•Women in state and local government
•Supporting women through philanthropy
Portland, Ore. | World Affairs Council of Oregon | October 17-23
•The role of women in politics and affecting social change
•Social media and political movements
Atlanta, Ga. | Georgia Council for International Visitors | October 23-26
•Grassroots women's organizations
•Women's rights as human rights
•Women as business leaders
About Cultural Vistas
A non‐profit 501(c)(3) organization and designated sponsor of Exchange Visitor Programs, Cultural Vistas has facilitated professional exchange programs and services for visitors coming to the United States, and Americans seeking overseas experiential learning opportunities since 1950. As one of eight National Program Agencies (NPAs), Cultural Vistas works in close cooperation with the U.S. Department of State to administer, design, and implement IVLP programs that directly support and advance U.S. foreign policy goals. — Learn more at culturalvistas.org/ivlp
Follow @CulturalVistas on Twitter.
About the International Visitor Leadership Program
The Office of International Visitors manages and funds the International Visitor Leadership Program. Launched in 1940, the IVLP seeks to build mutual understanding between the United States and other nations through carefully designed professional visits to the U.S. for current and emerging foreign leaders. Each year over 4,500 IVLP participants from all over the world are selected by U.S. embassies to travel to the United States to meet and confer with their professional counterparts. More than 325 current and former chiefs of state and heads of government and many other distinguished world leaders from across the public and private sectors have participated in the program. — Learn more at exchanges.state.gov/ivlp