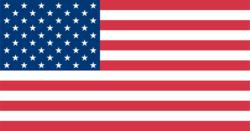 WASHINGTON (PRWEB) February 22, 2013
Cultural Vistas is set to welcome 10 British professionals from youth-serving organizations throughout the United Kingdom this Saturday to begin a three-week visit focused on how community groups, educational and private institutions, government agencies, and NGOs can engage and inspire at-risk youth.
This short-term professional exchange is funded through a 2012 London Olympics Legacy Fund Grant awarded by the U.S. Embassy in London. The three-week program gets underway in the nation's capital on Saturday, February 23 and includes visits to four other U.S. communities before concluding in Detroit on Friday, March 15.
Cultural Vistas has assembled a diverse program itinerary to expose the 10-member delegation to not only a diverse view of efforts to engage at-risk youth, but also to the American people, culture, and geography.
While in the United States, the distinguished guests will meet and engage in dialogue with counterparts from across the public and private sector on how to foster the development and growth of youth leadership skills in underserved communities.
Activities and discussions will examine at-risk youth engagement through the lenses of education, economic opportunity, and civic participation, as well explore the creation of youth policy and outreach initiatives at the federal, state, and local levels.
This initiative will provide ample opportunities to gain a deeper understanding of how organizations engage and forge connections with the youth they serve – including endeavors that leverage athletics, volunteer activities, as well as real-time and social media platforms.
In addition to their time in the nation's capital, the program will provide a diversity of viewpoints and perspectives through visits to Richmond, Va., Charlotte and Greensboro, N.C., and Detroit.
Community Activism on Youth Issues, United Kingdom
Program Itinerary & Central Themes
Location | Host & Partners | Dates
Washington, D.C. | Cultural Vistas | February 23 – 27
•Youth policy and outreach at the local level
•Promotion of youth volunteerism in America
•Health programs engaging under-represented Muslim youth and promoting HIV prevention
•Engaging dispossessed youths in trade craft and community engagement
Richmond, Va. | Cultural Vistas | Feb. 28 – March 2
•Youth policy and outreach at the state level
•Utilizing social and real-time media platforms to engage youth
Charlotte, N.C. | International House of Metrolina | March 3-7
•Engaging youth education drop-outs and engagement through athletics
•Fostering the development of youth leadership opportunities through foundations
Greensboro, N.C. | Piedmont Triad Council for International Visitors | March 8 – 9
•Engaging at risk youth through civic engagement and the arts
•Teaching conflict resolution skills and techniques
•Collaboration to develop a volunteer activity for local youth
Detroit, Mich. | International Visitors Council – Detroit | March 10 – 15
•Community involvement in engaging youth and facilitating civic participation
•Relations between at-risk youth and law enforcement
•Funding programs behind youth serving organizations
About Cultural Vistas
A non‐profit organization and designated sponsor of Exchange Visitor Programs, Cultural Vistas has facilitated professional exchange programs and services for visitors coming to the United States, and Americans seeking overseas experiential learning opportunities since 1950. – Learn more at culturalvistas.org