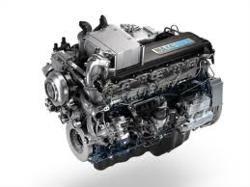 This addition has been made to help capitalize on the popularity of replacement diesel motors in rebuilt condition.
Sacramento, California (PRWEB) April 08, 2013
Diesel engines provide the power and performance that gasoline engines provide except with different technology. The use of diesel as a gasoline alternative is growing in popularity in North America. The RebuiltEnginesSale.com company has added the Cummins crate engine for sale to buyers. This addition has been made to help capitalize on the popularity of replacement diesel motors in rebuilt condition. These affordable engines can be priced and researched online at rebuiltenginessale.com.
The Cummins and ISB engine series have been primarily used inside Dodge vehicles. Pickup trucks like the Ram have benefited from the alternative technologies used in these engine types. The traditional fuel efficiency for a diesel motor is one of the selling points for buyers replacing one of these engine types in a pickup truck or van.
The engines added for direct sale online are expected to provide the replacement resources that buyers cannot find through traditional distributors or retailers.
The RebuiltEnginesSale.com company has recently upgraded its engineering facility and now provides gasoline and diesel engine variants. The Cummins additions are in response to recent Chevrolet and Ford increases to the company inventory. Engines for the Ranger, F150 and Silverado are now reconditioned for buyers for reduced prices. Changes to the company engineering policies have helped to lower prices and raise output quality.
The increases for engine inventory have help this company to change its shipment policies to benefit more buyers. By removing the traditional offline processing, this company has switched to a virtual method of price delivery. This new way to distribute a customer price quote request has taken away the manual processing delays that can be common.
The ability for customers to receive immediate pricing has resulted in increased numbers of price quote deliveries this year and this number is expected to rise in the coming year.
About RebuiltEnginesSale.com
The RebuiltEnginesSale.com company is a leading rebuilder of automobile engines. This company has invested heavily into new technologies to ensure engines can be built faster and for reduced prices to benefit customers. This company has expanded its offerings as well as its inventory to help create a better resource for engine purchasers. The RebuiltEnginesSale.com company provides 36 months of warranty protection when an engine is sold to a customer online or through the company toll-free telephone number system. The recent achievements made by this company has resulted in increased engine sales this year.