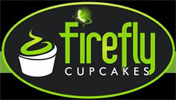 Buffalo, NY (PRWEB) April 29, 2013
Firefly Cupcakes is proud to announce that their new location on Elmwood Avenue will be featured in the Elmwood Village Food Tasting & Cultural Walking Tour. Hosted by Buffalo Bites Food Tour, Firefly has joined in as one of Buffalo's must-haves.
Firefly Cupcakes began in East Aurora in 2010 and serves up delicious and sinful couture cupcakes. As cupcakes have taken the dessert world by storm in the past few years, Firefly hopes to add a unique flair to the trend with their magical cupcake offerings. With rotating flavors and inventive creations, Firefly Cupcakes will please any dessert lover.
The walking tours will take place Tuesdays through Saturdays, May through November. They depart daily at 11 a.m. and cost $42 for adults and $30 for children 12 and under. Group capacity is 16 and it is suggested to wear comfortable shoes and clothes. For more information about the tour and a calendar, please visit, http://www.buffalobitesfoodtours.com.
About the company:
Established in 2010, Firefly Cupcakes is based on the belief that cupcakes can be very special. Based in East Aurora, N.Y., Firefly currently has a cupcake flavor list that surpasses 200, and adds new flavors regularly. All of their cupcakes can be made into a vegan and/or gluten free version. They offer online orders for pickup, as well as deliveries and shipping (on selected items). Owner Wendy Egloff: "When I started this venture, I knew I wanted a name that reflected something special, different and just a little magical…Then I had fireflies pop in my head. It was a perfect fit!" For more information, please visit: http://www.fireflycupcakes.com.