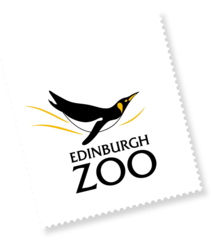 As the experts at Cupid.com can attest, opposites often attract, so everyone is rooting for them to get together soon.
EDINBURGH, SCOTLAND (PRWEB) April 10, 2013
Love is in the air at Edinburgh Zoo. While Valentine's Day may have come and gone, giant pandas Tian Tian (Sweetie) and Yang Guang (Sunshine) are only just getting into the mood for romance.
This year, Cupid.com is the corporate partner for the panda mating season, and what this online dating service doesn't know about bringing people together could be written on the back of a postage stamp. So the Zoo is quietly confident that this could be the year we hear the patter of tiny panda feet.
Unlike humans, pandas have a very small window for mating, and females are only 'in season' for up to 48 hours. So the pressure is on for male panda Yang Guang to woo female panda Tian Tian with everything he's got. Happily, so far, the signs are good. Yang Guang has recently been seen doing handstands up against trees, walls and rocks – leaving a mark of his scent as high up as possible. In the wild, male pandas compete to see who is most 'virile' to try and attract the females; the 'best' male is the one who leaves his scent as high as possible. And Tian Tian has started calling out to her neighbour in the next enclosure. Usually quiet creatures, pandas tend to bleat and call out to each other during breeding season.
Are the pandas, however, well matched? According to her keeper, Tian Tian is delicate and ladylike, with a cheeky, mischievous side, while her intended, Yang Guang, is described by his keeper as a 'gentle giant' who loves eating and snoozing. As the experts at Cupid.com can attest, opposites often attract, so everyone is rooting for them to get together soon.
Last year, Tian Tian went into season on April 2nd, but this year things look likely to start happening sooner. Since January, the Zoo's team has been swapping the pandas between each other's enclosures, to get them used to each other's scent and habitat. Pandas are solitary animals, so bringing them together takes some careful preparation, based on their own behaviours and personalities – it's like having their own personal dating service! The pandas' hormones will be monitored by Zoo experts to check when they are both 'in the mood.' Then they will spend time together in the same enclosure for the big event.
The Royal Zoological Society of Scotland (the charity which runs Edinburgh Zoo) brought the two giant pandas to Edinburgh in December 2011. It is the only zoo in the UK to have these special, and rare, animals. And as a part of a global breeding project, it is hoped they breed every two years. Because this didn't happen in 2012, this is the year that really counts, and would result in the first ever panda cub to be born in the UK. So, this year, will they or won't they? The world is waiting: pandas... no pressure!
Keep up-to-date via Panda Cam at http://www.edinburghzoo.org.uk/pandacam.html.
Follow updates from @EdinburghZoo and on the Zoo's Facebook page.
Please contact Cherry | PR for more info: 0845 257 7410 or info(at)cherrypublicrelations(dot)com
About the Giant Pandas
Scotland's first giant pandas arrived in the capital on 4th December 2011 and went on show to the public on 16th December 2011. The pair quickly settled into their new environment, munching through almost 50kg of bamboo each day while relaxing in their carefully designed new enclosures.
The giant pandas' arrival represents the culmination of five years' political and diplomatic negotiation at the highest level, spearheaded by the RZSS. The arrival of the giant pandas in Edinburgh has cemented the RZSS's role in the future research and conservation of one of the world's most endangered species. It is the beginning of a long-term partnership that will drive a programme of international research, bringing benefits to the Zoo, Scotland and the UK - both in supporting giant panda conservation and by enhancing programmes in education, science and conservation.
The Giant Panda project is funded entirely from charitable donations from the RZSS and through sponsorship, offering unparalleled opportunities in terms of international corporate, commercial and diplomatic relationships between China and the UK.
The RZSS, a registered charity, worked in close partnership with the UK, Chinese and Scottish Governments, the CWCA and the China Conservation and Research Centre for the Giant Panda in Sichuan Province – the first organisation to artificially breed giant pandas - to facilitate this project and provide mutual and ongoing support throughout its 10-year lifespan.
FedEx Express, a subsidiary of FedEx Corp, donated its logistical services to transport the giant pandas from China to Scotland. The Pandas travelled onboard a FedEx Express Boeing 777 Freighter in custom Panda livery - known as the "FedEx Panda Express".
For more information on the giant pandas at Edinburgh Zoo, including pre-booking arrangements, visit http://www.edinburghzoo.org.uk/
About Edinburgh Zoo and RZSS
Edinburgh Zoo is owned by the Royal Zoological Society of Scotland, a registered charity, charity no SC004064. For further information on all our conservation projects and events, please visit our website – http://www.edinburghzoo.org.uk
The Royal Zoological Society of Scotland (RZSS) is a registered charity, charity no SC004064. RZSS was founded by visionary lawyer Thomas Gillespie. The Society was set up in 1909 'to promote, facilitate and encourage the study of zoology and kindred subjects and to foster and develop amongst the people an interest in and knowledge of animal life'.
RZSS is the UK Secretariat for the International Union for Conservation of Nature (IUCN).
Edinburgh Zoo is a member of the British and Irish Association of Zoos and Aquariums (BIAZA). BIAZA represents its member collections and promotes the values of good zoos and aquariums. For further information please call 020 7449 6351.