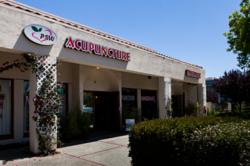 Sunnyvale, CA (PRWEB) June 24, 2013
PSW Acupuncture is excited to announce they have completed their major office renovations. In addition, their office space has also grown by about 2,000 square feet. PSW Acupuncture provides treatment for physical and psychological disorders through acupuncture, acupressure massages and massage therapy.
The renovations to the office allows PSW to take on more clients and reduce waiting time. In their dedication to their client's well-being, PSW has created a warm, inviting environment for clients to feel welcomed and cared for. Their new office features a more comfortable waiting room and treatment rooms.
PSW believes the renovations to be well worth the investment for the growth of their treatment center in Sunnyvale. The new facility is now open to the public and they hope clients will appreciate the changes.
Through traditional Chinese medicine, PSW can provide treatment for anxiety, stress, depression and insomnia. Acupuncture can also be used to treat back pain, stiff neck, muscle spasms, high blood pressure and chronic fatigue. It can help sufferers of diabetes and those feeling side effects from radiation and chemotherapy. There are many other ailments that PSW can help clients to manage. Clients can also visit PSW for deep cleansing and age-defying facials and waxing services.
PSW Acupuncture is located at 260 S Sunnyvale Ave. Sunnyvale, CA 94086. Call (408) 736-3676 to make an appointment.
About the company:
PSW Acupuncture Clinic & Aesthetics is committed to treating physical and psychological disorders through the healing power of acupuncture massage therapy, acupressure massage, acufacial massage, and cupping massage. Acupuncture treatments are beneficial for all health related issues from stress and anxiety to weight loss and women's health. PSW Acupuncture also provides facial skin care treatments. PSW Acupuncture is conveniently located in Sunnyvale, and serves the surrounding San Jose area. For more information, please visit their website at: http://www.sunnyvaleacupunctureclinic.com or call (408) 663-2137 to schedule an appointment today.