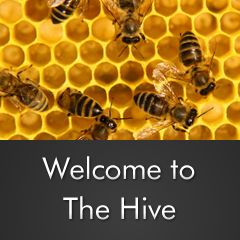 We get feature requests on a daily basis, and with a lot of developers using CurdBee for their billing, we hope that a many of them will take a crack at implementing some of the features they think will be cool.
Las Vegas, NV (PRWEB) October 5, 2010
CurdBee, an online invoicing application that focuses on providing quality online billing solutions for Small and Medium Enterprises and freelancers announced the launch of a system that would allow other applications to build off its product. Using the service's newly developed Application Programming Interface (API), third party companies and developers will be able to write software that makes use of CurdBee's well established online billing platform.
In just two years, CurdBee has gone from being a newcomer to the field of online invoicing to being a major player in the sphere, and this opening up of its services will give other solution providers the ability to build products and services in its ecosystem. From offering third party modules to existing CurdBee users to integrating the service as a billing backend for an existing product, third-party app support opens up a plethora of possibilities for development teams.
"We can't wait to see what people will do with the new API," said Lakshan Perera, Lead Developer of CurdBee. "Pointing out that CurdBee's business model had always been about openness and usability, Perera added that third-party app support was just another way of making sure that CurdBee users could get the most out of the service. "While we're focused on the core product and its constant evolution, we realised that a lot of our users required features that third-party developers could easily provide," said Perera. "The new online billing API is just our way of saying – hey, make CurdBee what you want it to be!"
The development team is confident that the release of the API will take CurdBee in directions they haven't even imagined. "One of the great things about being at the center of a community like ours is its passionate user base," said Perera. "We get feature requests on a daily basis, and with a lot of developers using CurdBee for their billing, we hope that a many of them will take a crack at implementing some of the features they think will be cool."
An outfit that has always been heavily community focused, the team behind the product hopes that the API will also give small businesses and freelancers the chance to benefit directly from the online invoicing service. "We started Curdbee in a backroom, with a few laptops and a whiteboard," said Perera. "We've worked hard to make a place for ourselves in this competitive market, and we've faced every challenge together, as a team. We've gone the distance, and would now love to see other small outfits pick up our API and use it to develop and market great products of their own."
An application that has evolved constantly throughout its lifespan, CurdBee recently received a number of new features including usability updates for all users and many new updates for paid users. With tax handling enhancements, invoice and estimate feature upgrades and a more flexible recurring billing process, the last batch of additions to the CurdBee feature list make upgrading to its PRO version and Modules more attractive than ever before.
The newly unveiled third-party app support, along with the new features the service now offers, solidifies CurdBee's status in the online invoicing market, and gives the application a secure foundation from which to launch its next phase of development. As both the application and the API develop steadily in the months to come, the team predicts that many users and developers alike will be drawn to CurdBee, and the service will expand in a manner that is mutually beneficial for all inhabitants of this application's wide and varied ecosystem.
Vesess is a Sri Lankan based web application development company with a presence in the US, that believes in small teams, solid development and great design using Web Standards and Free Software. Beginning as a small design firm in Colombo in 2004, Vesess grew with the web, and today maintains CurdBee, a popular online billing application for small businesses and freelancers.
###