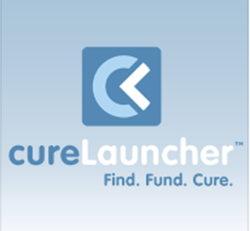 Funding New Cancer Treatments.
Bloomfield Hills, MI (PRWEB) November 29, 2012
Releasing Siri in an unfinished version allowed Apple engineers to incorporate user feedback to improve her performance.
Ex-IBM research engineer Benoit Maison states, "It is important to understand that unlike Apple's hardware and app designs, Siri's software could not have been fine-tuned in the lab prior to a glorious release. It had to be released in its current form, to get exposure to as much variability as possible".
If releasing Siri allowed engineers to collect massive amounts of data to make her better, why can't we do the same thing for new cancer research?
That's just the approach that executives at cureLauncher are using to improve a new model for supporting drug and medical device research. CureLauncher is applying a disruptive business model to solve the current funding problem for new cancer treatments.
The timing for cureLauncher's release is critical because the fiscal cliff is calling for funding to the National Institutes of Health to be cut by $2.5 billion on January 2. This will eliminate 300 research grants through the National Cancer Institute, said the Biotechnology Industry Organization. CureLauncher is creating a funding lifeline for new cancer treatments.
"CureLauncher.com connects patients to lifesaving clinical trials and provides everyone access to leading cancer researchers", said Founder and President Stephen Goldner, JD, RAC. Anyone who donates $25 or more to fund the new breast cancer treatment on cureLauncher can connect directly to an esteemed cancer researcher.
The cureLauncher website is being released in its current form to enable users to fine-tune its performance. Feedback will improve cureLauncher's ability to reduce the time it takes to fund new cancer treatments.
Visit http://www.curelauncher.com to learn more and support a new breast cancer treatment.
This approach is also being applied by one creative software engineer battling cancer. There is an interesting blog by Naveen Rao on the LIVESTRONG website. He writes about Salvatore Iaconesi, a 39-year old who was diagnosed with brain cancer. "While it was big news to hear, to him it didn't say nearly enough. He used his own skills as a software engineer to "hack" his clinical records, turn them into different formats, and publish them as openly available spreadsheets, notes, databases, videos, images and more online. Over 200,000 responses from doctors, patients, gamers, hackers, designers and researchers responded".
Find. Fund. Cure.
About CureLauncher
CureLauncher is an online community dedicated to funding world-class drug and medical device research. It connects patients to lifesaving medical research and generates support for new cancer treatments in a way never before possible. Advocates of the research interact with each other and leading medical professionals to generate support. CureLauncher puts funding back into drug and medical device research.