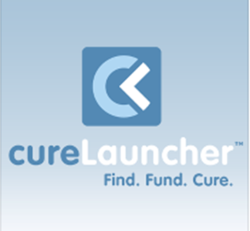 Changing the way the world fights disease.
Bloomfield Hills, MI (PRWEB) November 16, 2012
Margaret Stenerson writes, "I was a high school chemistry teacher for 45 years. My brother John was the Vice-President of the Bank of New Year. Gerry is the Dean of Freshman at a Boston University. And, Jimmy has his Ph.D. and is the Executive Director of Instructional Media for a New York City University.
What do my three brothers have in common? They've all had cancer.
Margaret's story inspires, encourages and educates about the challenges of dealing with cancer. A life long science teacher, Margaret touched the lives of thousands of young people. She writes openly on cureLauncher.com about her struggles to cope with the suffering and loss in her own family.
"John and his wife passed away from cancer. Gerry is dealing with colon cancer now. I will share their stories and mine with you on Curelauncher over the next few months. I'd love for you to comment and add your story to help support others", said Margaret.
CureLauncher.com is an online community where people can find and fund medical research in a way never before possible. Advocates of the research connect with each other and leading medical professionals to save lives. This breakthrough way of funding cancer research allows anyone to connect directly with the researchers that are developing lifesaving new treatments.
Many people don't know that there are free new cancer treatments available at world-class sites across America. For example, there are 5,000 breast cancer studies running in the U.S. and 400 of them are looking for thousands of patients right now. Anybody needing medical research trials can visit cureLauncher.com and instantly find a treatment site in their area. The Clinical Trials page on cureLauncher lists the breast cancer trials with a convenient map to show their location.
Only cureLauncher translates the complex, medical terminology into easy to understand English. A CureLauncher concierge person is also available to answer any questions. The information is free to all users and instantly helps people connect with clinical trials that can save their life. "CureLauncher gives families dealing with cancer a place to turn" said Vice President David Fuehrer. "As a two-time testicular cancer survivor, I know how helpless this disease makes you feel. Anyone can visit cureLauncher.com to find help and connect with others facing their own struggles. Together we can win the fight against cancer".
The featured new cancer treatment is a new metastatic breast cancer treatment from esteemed cancer researcher Dr. Lee Roy Morgan, CEO of DEKK-TEC, Inc. Each person who donates $25 or more to Dr. Morgan's research can write a personal and confidential email and receive Dr. Morgan's reply.
To learn more, visit http://www.curelauncher.com
About CureLauncher
CureLauncher is the only crowdfunding platform dedicated to funding NIH-caliber drug and medical device research. It is an online community where people can find and fund medical research in a way never before possible. Advocates of the research interact with each other and leading medical professionals to generate support. CureLauncher puts funding back into drug and medical device research.