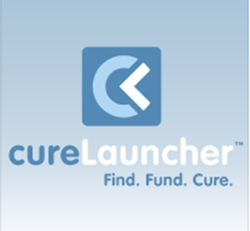 The most money possible directly into new cancer treatments.
Bloomfield Hills, MI (PRWEB) December 06, 2012
CureLauncher is bringing people together to advance new treatments for cancer.
Many people don't know there's free treatment available at world-class medical sites across America. Only CureLauncher.com translates the complex, medical terminology into easy to understand English. It provides the entry questions to determine if a trial is appropriate for anyone's specific condition.
People can submit a Request Form to participate or call cureLauncher directly to see if they qualify. This service is entirely free to all users.
In addition to connecting patients to clinical trials, cureLauncher is also advancing a new treatment for breast cancer, even if the cancer has spread to other parts of the body.
Dr. Lee Roy Morgan is an esteemed cancer researcher and has been awarded research funding by the National Institutes of Health (NIH) for his work. However, government funding cuts to the NIH may prevent Dr. Morgan from advancing his new breast cancer treatment; abbreviated name is DM-CHOC-PEN.
Donations made on cureLauncher will allow Dr. Morgan to continue developing this cure.
"We are working through the FDA to move this program forward as quickly as possible" said Dr. Morgan. Ninety one percent of all money donated on cureLauncher will be used to make drug supplies for the next clinical trial. "These donations will make a huge difference toward our goal of improving cancer patients' lives".
CureLauncher creates a personal connection to advancing new cancer treatments. Each person who donates $25 or more to Dr. Morgan's research can write a personal and confidential email and receive Dr. Morgan's reply.
CureLauncher puts the most money possible directly into new cancer treatments. "Each person can see exactly where their contribution is used and be confident that 91% of that money is going directly into advancing a new cancer treatment", said cureLauncher President, Stephen Goldner, JD, RAC. CureLauncher.com lets you see a new breast cancer treatment in development and connect with the dedicated scientists who are saving lives.
To learn more, visit http://www.curelauncher.com
Find. Fund. Cure.
About CureLauncher
CureLauncher.com is an online community dedicated to funding new cancer treatments. It connects patients to lifesaving clinical trials and generates support for new cancer treatments in a way never before possible. Advocates of the research connect with each other and leading medical professionals to advance new treatments for cancer.