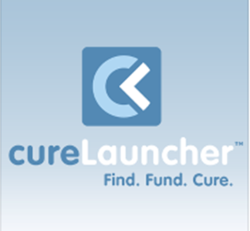 Together we can cure everyone affected by cancer.
Birmingham, MI (PRWEB) November 06, 2012
The American Cancer Society says the incidence of testicular cancer in the United States has almost doubled since the 1930s and continues to climb, while more effective treatments have led to a decline in mortality.
"I am alive today because of advances in the way cancer is treated", said David Fuehrer. "I was treated at Beaumont Hospital in Michigan with surgery, radiation and hormone therapy. It's a physical and mental burden I hope others never have to experience". That's why David is working with CureLauncher.com, an online community where people can find and fund medical research in a way never before possible. Now, anyone can instantly get involved in finding cures. Advocates interact with each other and leading medical professionals to connect patients with cures. CureLauncher.com also connects visitors to 500 breast cancer trials that are enrolling patients across the U.S. right now.
"At the age of 25, I was diagnosed with testicular cancer. My way of dealing with it, was to pretend it didn't affect me", said David. "I shut out my feelings so completely, that it was several years before I cried for the first time. In retrospect, not admitting I was a cancer survivor prevented me from growing as a person. At the age of 30, I was diagnosed with testicular cancer for the second time.
I remember walking out of radiation treatment one afternoon in April, 2007. It is still cold in Michigan that time of year, but the sun was shining as I walked through the glass doors. I stopped in the doorway and looked at the sky in a way I never had before. I can still see how blue it looked. Anyone who's experienced radiation treatment can tell you how miserable it makes you feel. Yet, as I stood there, I was filled with a sense of appreciation for life. It opened my eyes to what feeling alive truly means. I would like to thank my family, my friends and Beaumont Hospital for helping me survive.
On January 2nd, the U.S. government will cut $2.5 billion in funding to the National Institutes of Health. This is the primary source of funding for new drug and medical device research in the fight against cancer. This means that funding for new drugs and medical devices, like those that saved my life, will be cut off. CureLauncher.com will be the new way that drug and medical device research get funded.
Visit CureLauncher.com to find research and help save the lives of those affected by cancer. Curing everyone affected by cancer seems like an impossible fight, but it's one we can win together.