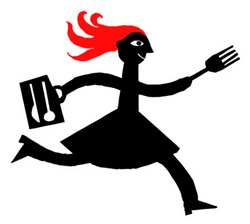 During the past 20 years, I have seen much of the world as a culinary tourist. Every time I was on a trip, the flavours and culinary customs turned out to be an inspiring way to explore local culture, resulting in great culinary travel stories back home.
(PRWEB) May 5, 2010
Lack of proper signposting through the worldwide landscape of culinary activities solved. As of today there is a well-organized source available with a global range of culinary travel stories and the matching activities about gastronomic festivals, culinary museums, cookery courses, breweries and wineries, farmer's markets, artisanal producers, in fact all a curious food lover can come up with. Partial overviews with culinary travel stories have been available, for example on weblogs and in travel guides and magazines, yet nowhere was there a comprehensive global collection of both inspiring culinary travel stories and practical culinary activity information available.
New overview supports expansion of culinary-cultural knowledge.
The lack of a good collection was a missed opportunity for increasing culinary-cultural knowledge. Getting to know the flavours and culinary customs of a place – contemporary and historically – are a great way to learn more about other cultures. This educational component fits in with the growing demand amongst travelers for the opportunity to learn about the host culture during their trips and holidays in order to go home with new knowledge and stories.
Tip of the iceberg of culinary travel stories and activities mapped out
The first engaging and entertaining culinary travel stories have been added and the counter of the website shows now over 6700 activities that can serve as inspiration for more culinary travel stories and planning new culinary adventures. Obviously this is only the tip of the culinary travel iceberg.
Reviews only have limited added value
Obviously there are a great number of websites with reviews about a large range of culinary activities, with an emphasis on eating out at restaurants. These so-called independent and critical reviews answer to questions like "was the food good/the staff friendly/the ambiance pleasant" and on average only have a (possible) function during the actual planning of an activity.
Enjoy, experience, educate - appetizing stories have an independent function
Culinary travel stories are the engaging counter parts of reviews and can serve several purposes. Both people who will actually hit the road as the people who stay at home can get information and inspiration from tasty stories. A well written story turn readers into virtual travelers, who co-experience culinary activities, resulting in real time sensations. So with the help of Curious Food Lover, every day of the year people can travel with taste.
Note for the editorial staff:
Would you like a personal interview, have a need for more information about culinary tourism in general and curious-food-lover.com in particular, or like to discuss arrangements about sharing culinary travel content, please feel free to contact me at the phone number or email mentioned above.
###