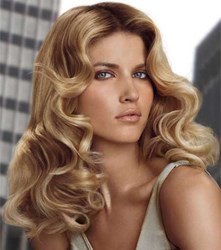 entire selection of styling tools at discounted prices
Miami, FL (PRWEB) January 13, 2013
TheBeautyPlace.com, an online store of leading salon brands at discounted prices, is offering their entire selection of styling tools at discounted prices. Brands include CHI, Bio Ionic, GHD, and Enzo Milano.
Bio Ionic, a popular best-selling salon brand, features styling tools with Nan-Ionic technology. The technology helps hairstylists straighten, curl, and blow dry hair faster while preventing frizz and damage. In the hairstyling tool sale, clients will find the Bio Ionic One Pass Flat Iron. A ceramic styler which straightens and smoothes hair in one pass. Silicone strips run parallel with the styler's ceramic plates to help add shine. It is available in 1'' and 1 ¼'' sizes. Another popular styling tool from the prestigious salon brand is the Bio Ionic Style Winder. It is a curling iron with a rotating barrel design which makes it easy for beginners to create curly hairstyles.
CHI Ionic Single Pass Flat Iron is similar to the technology offered by the Bio Ionic One Pass Flat Iron. Its ceramic plates and silicone speed strips help straighten and smooth hair faster in one pass. The flat iron is available in a shade called Designer Chameleon.
CHI Nano Silver Digital Flat Iron is recommended for beginners. The styling tool's temperature is controlled by 3 single buttons designated for low, medium, and high heat styling. High heat is ideal for thick and coarse hair types. Medium heat is for medium and fine hair types. Low heat is preferably for touch-ups of already smooth hair. The flat iron has curved edges for creating curls and for "flipping" hair.
Enzo Milano Triangle Curling Iron creates curls with angles as opposed to the round curls. It was created for all hair types including curly hair types. A client with curly hair who owns the triangle curling iron stated, "It is a change from round curls and I always get asked about my hair!"
TheBeautyPlace.com is a leading online company of "top brands at affordable prices." From skin care to hair care and everything beauty, TheBeautyPlace.com strives to offer clients and prospective clients excellent customer service and fast shipping of beauty products right to their door.
Follow and Like TheBeautyPlace.com:
On Pinterest: pinterest.com/thebeautyplace/
On Twitter: @TheBeautyPlace
On Facebook: Facebook.com/pages/TheBeautyPlacecom/125435188536?ref=ts
TheBeautyPlace.com Blog: blog.thebeautyplace.com
Jennifer Ramirez
TheBeautyPlace.com
877-392-8827