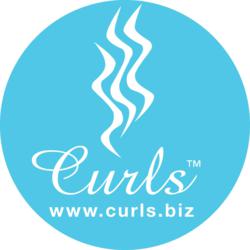 Elk Grove, California (PRWEB) April 23, 2013
CURLS™ announced today that its line of natural hair care products will be available in more than 400 Walmart stores Nationwide on April 15.
"When it comes to hair care products, women of color are often left out of the equation," said CURLS™ founder and CEO, Mahisha Dellinger. "That's why we are excited to expand our brand into Walmart so that more women can have the option to use products that are not only beneficial for their hair, but safe for their children's hair as well."
CURLS™, a minority and woman-owned company, provides consumers who wish to wear their natural beautiful hair with an alternative to the chemically treated hair they are used to. Walmart carrying natural hair care product lines has received positive reviews from organic proponents such as naturallycurly.com and derbycitynaturals.com as well as in multicultural communities.
The CURLS™ collection of products is designed for maintaining healthy, chemical free hair. CURLS™ products are the only of its kind formulated with certified organic ingredients and free of parabens, silicones, sulfates, artificial colors, fragrances or oils. The line features products for women, children, and infants of all hair types and ethnicities.
About CURLS™
CURLS™, a minority and female owned small business, was founded by its CEO, Mahisha Dellinger in 2002 in Elk Grove, California. Now greatly expanded, CURLS™ continues to maintain the highest standards for quality ingredients and product dependability. Dellinger collaborated with leading cosmetic experts to develop CURLS™. Her intense desire to create a remarkable line for a growing, yet overlooked audience, coupled with an extensive chemistry background proved to be a winning combination. CURLS'™ exceptional CEO remains committed to carefully upholding the principles of quality and integrity that define the company.