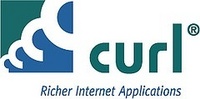 The CurlWBT was created to provide developers with the necessary tools to get up to speed on the Curl language and technology as quickly as possible
CAMBRIDGE, Mass. (PRWEB) August 20, 2008
The CurlWBT consists of a framework implementation, which is the 'knowledge engine' built to manage and disseminate online learning materials to multiple users, displaying training content to students via a rich client interface. Each of the CurlWBT-based courses are delivered using the Curl WBTViewer, an interactive environment designed using the Curl language specifically for delivering training information. The three courses that are now available are:
Curl Language Fundamentals – This course teaches students about Curl language fundamentals including language basics, programming with classes, and user interface basics. Application Development – This course is designed around the construction of a Web-based application providing server-to-client functionality with rich data visualization. It provides students with practical experience in designing and building Web-based solutions using the Curl language. Visual Layout Editor – This course teaches students how to interactively build graphical layouts using the Curl Visual Layout Editor (VLE), a drag-and-drop environment for layout design. "Our programming students have found the CurlWBT to be a very useful tool, as it provides them with easy, real time access to knowledge of the Curl language and platform," said Associate Professor Kazuo Sugihara, University of Hawai'i at Mānoa. "While we have discovered that the students already familiar with Java find it easy to learn Curl, the Web-based training courses make that process even simpler and faster."
The training course content is provided through the CurlWBT framework and authored using standard XML formats such as XHTML. A Curl-specific set of markup tags is defined, which allows content developers to include dynamic presentation objects, interactive examples and reference information. Additionally, the CurlWBT training content can be styled using Cascading Style Sheets (CSS).
The CurlWBT framework uses the power of the Curl RIA Platform to display the training content as a highly interactive application. The training courses feature editable, interactive examples that allow students to see the Curl source code that produces a given result and then modify that source code, right in the context of the training course, and see the result of executing the modified code. Live links directly into the Curl documentation set, which contains many more interactive examples, are also provided.
"The CurlWBT was created to provide developers with the necessary tools to get up to speed on the Curl language and technology as quickly as possible," said Bert Halstead, chief architect, Curl, Inc. "We are excited to make this available to the entire Curl developer community, as it really showcases how easily Curl can be used to build enterprise-class Rich Internet Applications."
For additional details, including how to join the Curl Developer Community and access CurlWBT training courses, visit http://developers.curl.com/community/training_center/members.
Multimedia: Curltech flickr page, Curltech photobucket page
Technorati Tags: Curl, RIA, Rich Internet Application, Enterprise 2.0, Open Source, Open Source Software, Software, Programming, Development
Suggested Links: Digg, Curl, Inc.'s Del.icio.us page, Post to Slashdot, Download CurlWBT
About Curl, Inc.
Curl provides a Rich Internet Application platform for building and deploying Web-based applications that demand complex, highly interactive interfaces previously only possible as client-server applications. Using Curl, developers can implement a new class of complex, business-critical, Web-based applications that cannot easily be developed with Ajax or other smart client technologies. Curl allows corporations with legacy client-server applications to move to Web-based delivery, increasing reach and reducing cost. Founded in 1998, Curl is headquartered in Cambridge, Massachusetts and is a wholly owned subsidiary of Sumisho Computer Systems. Curl has over 300 customers and 40 partners world-wide. For more information visit http://www.curl.com.