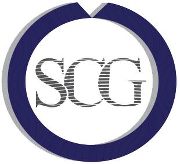 A currency dealer should offer you transparency and integrity when buying and selling. You need to know exactly who you are buying from
Atlanta, GA (PRWEB) May 31, 2012
Currency investors worldwide have had their eyes on the New Iraqi Dinar recently. Discussions on currency forums and blogs are heated as to whether this is one of the best or worst investment opportunities in the fast-growing emerging currencies market. Sterling Currency Group, LLC, has launched a new blog with timely currency news from reputable sources to protect customers from rumors or misleading information.
There is more than one aspect to consider before making a purchase, including Iraq's political, economic, and security situations and the overall volatility of the foreign exchange market. Investors need to assess their own personal tolerance for risk as rates can fluctuate daily. Those who choose to purchase hard currencies, including the dinar, are strongly urged to do their due diligence before entering this non-traditional market.
There are many disreputable dealers of currency on the Internet. To avoid becoming a victim of one of these scams, a potential investor should spend time ensuring that a dealer adheres to the following criteria before making a purchase. Be certain the dealer you choose:

Has an excellent Better Business Bureau (BBB) rating of A or better
Sells authentic currency and provides a money-back guarantee
Offers to buy as well as sell the currency
Has a long, continuous history in the business
Is compliant with industry, state, and federal regulations
Has visible owners – it should be evident who owns and runs this company
Has been successfully audited by the Bank Secrecy Act Compliancy Department of the U.S. Internal Revenue Department
"A currency dealer should offer you transparency and integrity when buying and selling. You need to know exactly who you are buying from," says Ty Rhame, Founder of Sterling Currency Group. "You want to be sure that dealer will still be around if you ever want to exchange your currency in the future."
Among the reputable dealers selling and buying Iraqi Dinar is Sterling Currency Group, LLC (SCG). Widely considered to be the industry leader, SCG specializes in foreign exchange markets and offers easy access for U.S. and Canadian customers to buy and sell a variety of foreign currencies including the Chinese Yuan, Afghan Afghani, South Korean Won, Swiss Franc, Vietnamese currency, and Japanese Yen and also gold and silver.
Before investing in any foreign currency, a potential investor should read respected news sources in order to follow the daily trends that can affect the value of that currency. Blogs and forums are full of misinformation and personal opinions. Reputable news sources such as the Wall Street Journal, Forbes, Bloomberg, The Economist and MarketWatch should be consulted instead or visit Sterling's blog.
Media Contact:
Youssef El Hodaigui
Web Marketing 411
1-404-775-9995
info(at)webmarketing411(dot)com