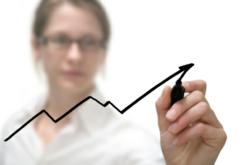 If a long-term CD rate is too low, bank customers won't want to deposit their money. If it's too high, the institution risks losing money.
EL SEGUNDO, CA (PRWEB) December 20, 2012
Today's certificate of deposit rates may be a disappointment to depositors looking for high-interest savings opportunities, but http://www.GoBankingRates.com managing editor, Casey Bond, explains current CD rates can be helpful in predicting future savings rates, as well as how the overall future U.S. economic landscape may look.
Financial institutions use the Fed's target rate to set short-term CD rates, so it can be inferred that 3-month to two-year CD interest rates will remain about the same through 2015, as the Fed has stated it will keep the target rate at near-zero until then.
Of course, when considering longer-term CD rates, it becomes more difficult for banks to project how they should be set.
"If a long-term CD rate is too low, bank customers won't want to deposit their money," Bond explains. She continues, "If it's too high, the institution risks losing money."
This is why in order for financial institutions to make fairly accurate predictions and set CD rates accordingly, banks reference the returns on comparable investments — namely, U.S. Treasury yields.
Other factors that affect current CD rates include demand for loans, inflation, competition among financial institutions and general investor sentiment regarding the riskiness of the market.
Based on all of these factors and their implications for the future, Bond determines the following trends will continue through the next several years:
1. Savings interest rates will continue to fall.
2. Demand for loans will be low.
3. Market investors will remain timid.
So what does this mean for today's depositors? According to Casey Bond, consumers should not look to CDs or similar low-risk investments as anything but; investors concerned with earning a high return should invest in securities that can deliver one (i.e., market-based investments), understanding that some risk must be involved.
However, Ms. Bond advises, "For those who are most concerned with safely preserving cash, that's where a CD can help — but stick with short-term accounts. It's important not to mix the two objectives, and avoid locking funds into extremely long-term CDs in an effort to chase subpar interest rates."
Click here for the full report.
About Go Banking Rates
GoBankingRates.com is a national website dedicated to connecting readers with the best interest rates on financial services nationwide, as well as informative personal finance content, news and tools. Go Banking Rates collects interest rate information from more than 4,000 U.S. banks and credit unions, making it the only online rates aggregator with the ability to provide the most comprehensive and authentic local interest rate information.
Additionally, Go Banking Rates partners with a number of major media outlets such as Business Insider and US News & World Report to provide compelling and edifying personal finance content, and its expert editors have been featured and quoted on several premier finance websites like Yahoo! Finance, Forbes, The Street, Huffington Post and more.
GoBankingRates.com belongs to a network of more than 1500 finance websites, including GoInsuranceRates.com and GoFreeCredit.com. These sites receive more than 2 million visits each month.
For questions or comments, please contact:
Jaime Catmull, Director of Public Relations
Go Banking Rates
JaimeC(at)GoBankingRates.com
310.297.9233 x261
###