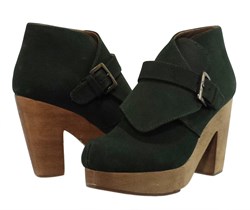 Washington, DC (PRWEB) October 15, 2013
Current Boutique, the well-known consignment store that carries sought after premier designer and high-end name brand clothing has announced a new way to shop. Starting today, this trendy and modern store has launched an e-commerce site that is available to clients across the United States and Canada.
Current Boutique has built a strong reputation by providing top quality and high fashion, consignment clothing and accessories for competitive market pricing. This new shop will feature two primary benefits to for its customers; online shopping and mail-in consignment services.

Online Shopping: Premier online access to the best brands, all in one place. Some examples of the brands available include: Chanel, Gucci, Missoni, Marc Jacobs, Tory Burch, Milly, Anthropologie, J.Crew, BCBG, Diane Von Furstenberg, Banana Republic, Rebecca Taylor, and the list goes on. This online shop specializes in offering hundreds of chic "worn once" goodies, in gorgeous fabrics including every color of silk & cashmere. All of the pieces are well-suited for any occasion, from work attire to happy hour, date night to cocktail and evening wear.
Mail-in Consignment: Consignment has never been so fast and easy. The mail-in option with a 48-hour turnaround time, eliminates the stress associated with consigning and selling. With just a quick trip to the Post Office, clients can earn a profit quickly and easily. Simply include in the package; a listing form, consignment agreement and the store does the rest. Items not accepted for consignment purposes will be donated to charity.
"The launch of our online store was based on our customers requesting it. As a direct result of our daily blog postings, that are also posted to our Facebook and Twitter pages, we have received numerous sales and increased traffic on our website. Expanding to an e-commerce store was a natural progression for the business. Growing organically is our business model at Current Boutique. We believe that customer loyalty starts with providing a quality product, excellent inventory and top notch customer service. By applying these core business values, our social media community and our customers keep coming back." - Carmen Lopez, Founder & President, Current Boutique
About the Owner: Carmen Lopez, the owner of Current Boutique, is an engaging and ambitious entrepreneur and an expert in affordable and sustainable fashion. With a passion for the job, she possesses an infectious energy onto her customers, employees and vendors. Carmen is a DC native and a graduate of the University of Maryland, College Park. She began her professional career at the Discovery Channel in Silver Spring, MD focused in marketing, advertising and public relations. In 2007 she launched the Arlington, Virginia boutique and has since grown to four locations around the DC Metro region into 2013. While growing her business, Carmen has lent her style, advice and commentary to numerous photo shoots, musicians, actresses and local fashion shows. She is very active in the DC Fashion world, and has collaborated with events such as: Fashion's Night Out, the Fashion, Beauty and Life Expo and Crystal Couture. As an active member of the community, Current Boutique has also given back to local charities by donating thousands of dollars in clothing and accessories to the Salvation Army, Martha's Table, Covenant House, the Woman's Junior League and numerous local schools. The business has also proudly supported important organizations such as: Fashion Fights Poverty & Suited for Change.
Website & Online Store: http://www.currentboutique.com
Facebook: Facebook.com/CurrentBoutique
Twitter: @CurrentBoutique
Media Contact: Lisa McCarty, The McCarty Group, LLC.
Phone: 571-216-5648
Email: lisabmccarty(at)gmail(dot)com