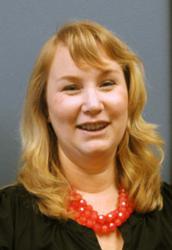 We'll no longer have a system that essentially tells students there's something academically wrong with them. We'll have a system that supports them as capable students and increase the likelihood of students persisting through courses and graduating.
Denver, Colorado (PRWEB) June 26, 2013
Developmental courses at Community College of Aurora are undergoing a much-needed makeover, with English's new look unveiled in the fall semester; Math in the spring.
The change comes on the heels of a mandate – and, really, a nationwide movement -- to reduce the time, courses and credits to get students into college-level classes. The change was initiated for CCA, an Aurora and Denver community college, through the work of the Colorado Community College System and a task force charged with the curriculum re-design.
One of the bottom-line results is that those testing at the lowest levels in Math, English and Reading might have previously needed 1.5 to 2 years to earn the proper credentials to join college-level courses.
The new approach shaves that time period to a single semester, using an integrated, systematic reboot of course offerings. That sea change is vital considering that CCCS success rates mirrored those in many states in that less than five percent of students who started in developmental courses ever completed a college degree.
But there are ancillary advantages, too.
"The nice thing that I see is that it isn't just dumping students into college-level classes but giving them the help they need along the way to succeed," said Janet Brandau, CCA's assistant VP of instruction.
An overriding issue with the previous setup was that the large number of developmental-education courses needed prior to simply gain admission to college-level classes was adversely affecting retention. It wasn't that students seemingly couldn't handle the course work offered; instead, the time-intensive period it took to get to college-level work was too daunting a commitment for many to keep.
Starting in the fall, limited pathways are available for students testing at pre-college levels, but the options in place figure to cut time and money, since there are fewer courses needed to reach college-level proficiency.
"We've been moving towards this change for four years and we've produced a lot of data and research to show the effectiveness of the integrated and accelerated pathways," said Ashley Moorshead, department chair of Academic Enrichment and a member of the statewide Developmental Education Task Force.
The Developmental Education Task Force headed by the state community college system combed through evidentiary studies that discussed change in approach; better addressing the needs of underprepared students; research-based best practices; state policy connection to improved student outcomes; lessons from research on high-performing organizations; evidence on the effects of college remediation; the building of foundations for student readiness; and many more policy papers that crystallized its vision.
There also was wide-scale consideration on other fronts before hard conclusions were put into practice, including: sequence of courses, acceleration and mainstreaming, math studies; contextualization and the Integrated Basic Education and Skills Training (IBEST) model; modularization and the Emporium Model; learning communities; assessment and support; and student support.
At CCA, traditionally those at the 60, or pre-college level, needed two six-credit courses in Reading and English. That coursework now will be merged into an integrated five-credit class in one semester covering writing/reading intensively, with a supporting studio course in those disciplines.
Those individuals testing at the 90 mark starting in the fall in English get a composite, three-credit course (that merges English 90 and Reading 90), paired with an English 121 co-requisite or have the option to concurrently link English 121 to a content-area course, which beginning in August will be Psychology 101.
The developmental series has essentially been eliminated.
"What it's allowed us to do is to offer one option to students, rather than taking pieces in the existing system and putting them together," Moorshead explained. "It's easier for students to navigate than our current system, but it will still reach the same end goal, which is completion of developmental requirements in one semester, which has always been our focus."
A phased rollout in Math began to surface in Spring 2013, with full implementation anticipated the following fall. Courses such as Math 045 and 060 will be phased out, or reduced while Math 50 – Quantitative Literacy, will cater to students who test on the upper end of Math 45 and also include students in Math 60 and 90. The goal of that course is to prepare students for Statistics and Math for Liberal Arts. Limited sections of Math 55, or STEM Prep, will train students for college-level Algebra.
But as Moorshead explained, all of these class shifts in total should have an overarching effect on the people taking these prep classes.
"We'll no longer have a system that essentially tells students there's something academically wrong with them. We'll have a system that supports them as capable students -- and increase the likelihood of students persisting through 100-level courses and graduating.
"The system no longer says that by only having one semester of preparation or mainstreaming students into classes with additional support. In effect, we've changed the paradigm of who a developmental student is and what they need," she added.
###
About CCA
Community College of Aurora has campuses at CentreTech and Lowry in the greater Denver area. Equipped with the latest technologies, CCA allows students to study new and traditional programs, while also offering Colorado online classes and degrees. CCA's service community spans 325,000 people in a 350-square-mile area and CCA's student population reflects that diversity. The college provides lifelong educational opportunities, prepares the current and future workforce, and promotes excellence in teaching, learning and service.