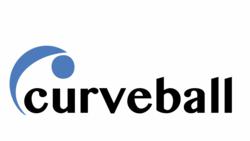 Cyprus has a robust professional services sector, favorable tax legislation and energy resources. If we provided a tax break to VCs investing in Cypriot start-ups, this could propel the economy out of the slump and straight into organic growth.
Nicosia, Cyprus (PRWEB) November 15, 2012
Opportunity entrepreneurship funded by venture capital (VC) and private equity are often key driving forces in creating new jobs and organic economic growth in an economy. While Cyprus has a highly educated workforce and Cypriots rank first in EU27 in their dream of being self-employed, the gap between their dream and belief in achieving it is currently wide. Cyprus in ranked 10th out of 141 in the Global Innovation Index in VC deals however none of these deals fund local start-ups because up until recently they didn't exist.
Authored by economist Marina Theodotou of Curveball Ltd, an independent economic intelligence consultancy, with sponsorship from KPMG in Cyprus and Cyproman Services Ltd, the 'Cyprus Entrepreneurship Ecosystem' study tackles these challenges and highlights the opportunities for Cyprus, defines and highlights the key stakeholders and drivers of entrepreneurship ecosystems and VC activity, and examines how Cyprus performs in these drivers vis-à-vis a peer group of countries in the EU (Denmark, Estonia, Ireland) and Israel, the world class performer. The study, officially released on 15 November 2012, also identifies key opportunities for improvement and recommends a set of best practices including specific tax incentives for Angel investors and start-ups to foster the entrepreneurship ecosystem in Cyprus in line with the EU Single Market Act and EU2020 goals.
Speaking about the findings of the study, its author, economist and entrepreneur Marina Theodotou explains: "There are several key components of an entrepreneurial ecosystem including the legal and regulatory framework, culture, finance, human capital, voice of the industry and access to customers and markets. Cyprus currently lacks several components including a risk taking culture, access to finance through venture capital and private equity funds and the ability to articulate its success stories in ways that resonate to key opinion leaders, angel investors and venture capitalists locally and globally."
An entrepreneurship ecosystem could help close this gap by fostering innovation, start-ups and IP originating in Cyprus. Despite all odds and amidst the dire financial crisis, there are signs of nascent grass roots entrepreneurial activity with disruptive innovation tech start-ups, hackathons, meet-ups and a start-up accelerator, all of which have sprouted in Cyprus just in the last 8 to 12 months. In order to work however, all of these initiatives need support including mentoring, funding and a supportive legal framework and a strong voice of the industry.
Ms Theodotou continues: "With geography no longer being a decisive factor, access to customers and markets is largely driven by expertise and innovation. Here, Cyprus has three key strengths: a robust professional services sector, favorable tax legislation and energy resources. If we provided a favorable tax break to VCs incentivizing them to invest in Cypriot start-ups focusing on, but not limited to, areas such mobile technology, cleantech, solar power, advanced vehicle technologies, smart grids wind energy, green and blue technologies, this could propel the Cyprus economy out of the slump and straight into organic growth."
About Curveball Limited:
Curveball Ltd is a boutique consultancy based in Cyprus providing strategy, lead generation and economic intelligence advisory services to start-ups, foundations, private companies and country economies.
About the Cyprus Entrepreneurship Ecosystem Study:
The report is immediately available for purchase from Amazon at http://www.amazon.com. For further information on the report, please visit http://www.curveballlimited.com or contact info(at)curveballlimited(dot)com.