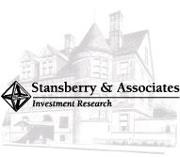 Five to 10 years from now these recovery rates are likely to move significantly higher – giving us access to even more oil and natural gas.
Baltimore, MD (PRWEB) November 01, 2012
Frank Curzio, editor of the "Small Stock Specialist" from Stansberry & Associates Investment Research, devotes the October newsletter to his extraordinary journey of discovery across the Eagle Ford, one of the biggest oil and natural gas areas in the U.S. Curzio's guide, Cactus Schroder, is a 30 year oil industry veteran involved in over 1,000 drilling projects.
Curzio and Schroeder drove in a pickup truck for nearly three days through a dozen counties in the Eagle Ford, from Karnes City to Roby (population 673) in Fisher County. After a stop at Schroeder's 3,000 acre ranch in Abilene, they pored over maps of wells and drilling operations to locate "The Next Eagle Ford."
Their destination was the Permian Basin, where big oil and gas explorers like Devon Energy have been accumulating large amounts of land. The Permian Basin consists of multiple shale formations, including Bone Spring, Wolfcamp, Wolfberry, and the Cline.
In the October "Small Stock Specialist" Curzio discusses Laredo Petroleum, a $2.7 billion market cap company that is sitting on 188,000 net acres of land above the Cline and Wolfcamp shales. Writes Curzio:
"Laredo was founded just six years ago. But it's managed by a group of oil industry veterans, most with decades of experience drilling for oil in Texas. CEO Randy Foutch has an impressive track record of building companies that are eventually bought by bigger players.
"Despite its small size, the company is one of the fastest-growing producers in the industry. Between 2009 and 2011, Laredo's production tripled to 156.5 million barrels of oil equivalent (BOE). In its latest quarter, production grew 36% to just over 31,000 BOE per day compared to last year."
"Looking at the fundamentals, Laredo trades at 17 times next year's earnings. This is incredibly cheap, given that earnings are projected to grow north of 60% annually over the next two years. Based on my Cline shale research with Cactus, I believe this earnings number is conservative based on the area's potential."
Curzio cultivates deep sources in a variety of industries and on Wall Street to produce two newsletters for Stansberry & Associates Investment Research and a popular weekly podcast for Stansberry Radio. He is editor of Stansberry's "Small Stock Specialist," an investment advisory that focuses on stocks trading for under $10. He is also the editor of the Phase 1 Investor advisory and host of the popular weekly S&A Investor podcast on Stansberry Radio. Before joining Stansberry, Curzio wrote and hosted a podcast for theStreet.com in New York City.
Stansberry & Associates Investment Research is the largest private investment publisher in the world, with more than 20 analysts and assistants as well as former hedge fund managers and buyside financial experts that publish proprietary insights to retail investors in more than 100 countries. Stansberry is an independent financial research firm, delivering unbiased investment intelligence to self-directed investors seeking an edge in a wide variety of sectors and market conditions. Stansberry experts produce a steady stream of timely research on value investing, maximizing income, insider trading, sector investing in energy, resources, biotech, medical technologies, financials, technology, short-selling, macroeconomic analysis and options trading. Stansberry & Associates Investment Research was founded by Porter Stansberry in 1999 and is based out of Baltimore, with offices in Florida, Oregon and California.