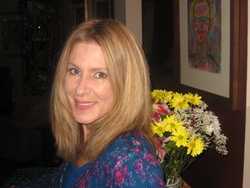 forensic experts and attorneys for children play a pivotal role in child custody cases
New York (PRWEB) August 6, 2009
On July 21, 2009, legal custody of a six year old little boy with special needs was returned to his mother Alyse Larkin after a grueling thirteen (13) day trial and a hotly contested appeal that spanned through most of 2008 and 2009. In this judicial custody case, Ms. Larkin was represented by Lisa Beth Older, a high profile custody lawyer who championed the rights of the mother. In December of 2008, the Nassau Family Court (New York Family Court Decision, docket numbers V-09582-07 and V-9760/07) initially granted sole legal custody of the boy to the father, a New York police officer who lives with his parents in Westchester County.
On July 21, 2009 the Appellate Division of the Supreme Court, Second Department, in the case of Larkin v. White, Appeal Number 2009-00143, reversed the Family Court decision and granted sole legal custody to the Mother with visitation rights to the Father. The Appellate Court ruled that the Family Court decision lacked a sound and substantial basis for granting custody to the father. In making the original decision, the lower court Judge extensively quoted the recommendations of the forensic expert who recommended custody to the Father, while not giving due consideration to other compelling factors supporting an award of custody to the mother. She also relied upon the law guardian's recommendation, while not considering other factors.
Ms. Older ponders that, "forensic experts and attorneys for children play a pivotal role in child custody cases" and points to "a vigorous academic debate raging in the legal and medical community" going to the reliability of expert opinions and law guardian recommendations and the weight afforded to them in the making of a child custody decision. It has been reported in Appellate Decisions and Law Review articles that Lower Courts sometimes rely too heavily upon the recommendations of the attorney for the child and the forensic expert and that doing so improperly delegates judicial responsibility to forensic experts. The question becomes, then, is this particular expert's opinion reliable enough to determine the fate of children in child custody cases? This causes a tremendous problem for litigants who might strike the wrong cord with these professionals.
After all, Lisa Beth Older says, "professional experts are like anyone else, they come with their own set of skills, insight, biases and misapprehensions".
While the Court has a duty to review and consider expert recommendations, it is well settled that the Court's main focus is to weigh the totality of the circumstances of each individual case, determine the reliability of expert opinions, and arrive at a decision in the best interests of the child, after giving due consideration to all of the testimony, evidence and expert opinions. Older explained that "some Courts, burdened with heavy case loads, might feel they have to rely heavily upon expert psychological opinions" or upon law guardian recommendations, in the place of other more compelling evidence. There is ample case law that says, where warranted, they are not so obliged.
"In this case, the Court got it right, and the Justices were amazingly well prepared" says New York divorce attorney Lisa Beth Older. The decision of Larkin v. White is published on line at http://www.courts.state.ny.us, and may also be seen at http://www.nycdivorcelawyer.net. Lisa Beth Older, a high profile New York divorce attorney, has represented many celebrities. She first gained prominence in her field while representing a thirteen year old child in the 1997 murder trial People verses Wendy Gardner. Her work was later heralded in the book "Kill Grandma for me". As a New York divorce lawyer and appellate lawyer Lisa Beth Older has redefined herself with distinction in the field of divorce, custody and appellate law, representing parents in complex custody cases in the New York City area. "This custody litigation was very hard on both parents", says Lisa Beth Older, Esq., adding "I was lucky to have had a great client."
###