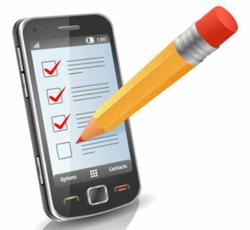 complete and send finished reports with photos and signatures, straight from your Android tablet
Los Angeles, CA (PRWEB) July 21, 2011
Inspect2GO (http://www.inspect2go.com) recently launched a new service to convert typical "clipboard forms" to mobile apps on Android. Android inspection checklists, forms and custom reports can all be generated from the mobile app service. The service utilizes existing Inspect2GO technology to generate custom reports and email them from an Android tablet or Droid smartphone while in the field (see http://www.inspect2go.com/android/).
Many businesses would like to convert their business documents into mobile applications. Inspect2GO mobile apps can adapt to client's unique inspection, reporting and documentation need. The software has checklist capabilities ideal for safety audits, quality assurance (QA/QC) and inspection. The software also addresses other offsite field work that has traditionally been performed using a clipboard and camera.
The software has several functions that can be dropped into custom applications to create specific business reports. Use a stylus to markup drawings, sign on screen or fill in inspection checklists. Take and include digital photos in inspection reports along with field notes. Email professional looking field reports as pdf documents straight from your Android tablet or Droid phone. Recall reference documents, procedures and users manuals from a central database to view on the Droid. Pull forms from a web server, edit them, and send the data back to the server. Inspect2GO also offers back-end web applications enabling users to retrieve the Android generated data from a database and generate custom business reports, summaries or quotes.
Android App Features

Signature - Sign and initial reports on the tablet using a stylus
Markup - Markup forms using stylus or finger to show locations or inspection defects
Checklist – The inspection Checklist feature has check-boxes, pull down menus, radio dials and free text
Android Reports - Reports are generated and emailed as pdfs by the Android tablet or mobile phone
Database – The app exchanges data via web services from an SQL database-driven web application
Web Reporting – Inspect2GO works with each client to generate custom reports
Documents

Field Reports – Write field reports offsite, on the Android, without double entry or transcribing hand notes
Forms – Inspection checklists, notepads, Word, Excel and PDF files
Business Documents – Any business forms and doc's typically used on a clipboard
Database Files – Send text, csv or database files with text and images
Industries – Construction, utility (water, power, nuclear), healthcare (medical, hospital), oil, gas, government regulatory inspection, commercial/residential property inspection, rental property and move-in move-out inspection, insurance inspection, law enforcement and military
About Inspect2Go
Inspect2Go is a mobile application development company based in Southern California. The firm's technology includes inspection checklist mobile apps with signature, photo, markup, custom reporting, pdf email and database export functions. The checklist apps are compatible with Apple iOS (iPhone, iPad) or Android.
See http://www.inspect2go.com/android/
###