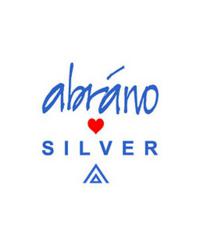 Boston is a wonderful town—and it's very flattering to have ABRANO Silver representing the London Manori jewelry line
Boston, MA (PRWEB) November 10, 2011
London Manori jewelry has been gaining popularity on the East Coast since the Los Angeles luxury jewelry maker became available in Boston last spring. ABRANO Silver in Harvard Square, a hip jewelry boutique that promises a unique shopping experience, is the most recent boutique to announce it will carry London Manori's line of fashionable men's and women's jewelry.
"London Manori jewelry is unique and in tune with the times—while still being affordable," said Branko, director of Abrano Silver. "We've been on the square for over 35 years, and this time of year it's bustling and festive—everyone is having a good time shopping."
ABRANO is known for its irresistible selection of contemporary jewelry in sterling silver and semi-precious stones. "A truly unique jewelry store, ABRANO offers pieces not seen anywhere else at prices that certainly taking into the account the present state of economy," said Axelle D, a young fashionista in the Boston area. "ABRANO is great boutique and I am happy to shop there."
London Manori introduced their 2011 line of sterling silver and exotic raw stones earlier this year at Local Collection Boston, Flock Boston, Pure Barre and Felicity Sweets. The Los Angeles custom jewelry designer is known for their uniquely ornate designs with intricate details, including their fashionable stackable rings and gorgeous 18kt gold pave diamond beauties, which have been very well received by Bostonians.
"Boston is a wonderful town—and it's very flattering to have ABRANO Silver representing the London Manori jewelry line," said Aneela Manori, owner of London Manori. "I am sure holiday shoppers are going to appreciate our designs and snatch them up for their loved ones."
Los Angeles has been enamored of the jewelry designs of London Manori since November, 2008. The reaction has been enthusiastic; in fact, the innovative designs have become popular with many celebrities—including Kim Kardashian, Whitney Port (star of the reality TV show "The City") and rapper Romeo—who are often spotted and photographed wearing London Manori pieces.
For more information about the collection at ABRANO Silver, call (617) 576-9595, go to http://www.abranosilver.com, or visit the store in person at 35A Brattle Street in Cambridge, Massachusetts.
To contact or make purchases directly from London Manori, call (213)-261-8876, go to http://www.londonmanori.com, or visit one of the stores that carry their jewelry. For a list of retail locations that carry their jewelry, please visit londonmanori.com/stores.html.
About London Manori
London Manori is a Los Angeles custom jewelry designer and manufacturer. By combining unique designs and state-of-the-art techniques, they create an exceptional collection of fine jewelry with unmatched quality and precision. They design and sell a wide assortment of necklaces, rings, charms, bracelets, and jeweled leaves.
###