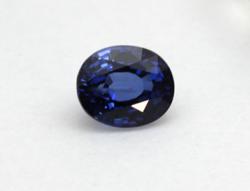 We always like to have a nice collection of fabulous loose gemstones for customers to choose from and be able to custom design jewelry pieces
San Francisco, CA (PRWEB) November 09, 2011
Union Street Goldsmith, a San Francisco custom jewelry store, announces the arrival of a new selection of loose colored gemstones now available for sale. They have six gemologists on staff who handpicked the finest sapphires, rubies, emeralds and other rare gemstones for the selection. The new selection of gems includes a rare green sapphire that is a cushion cut and weighs more than three carats. They also have a large selection of blue sapphires as well as fancy colored ones. In addition to these beautiful sapphires, they also have tourmalines in all colors.
"We always like to have a nice collection of fabulous loose gemstones for customers to choose from and be able to custom design jewelry pieces," says Glenda Queen of Union Street Goldsmith.
Customers have the opportunity to choose the perfect gemstone from the selection and Union Street Goldsmith can then hand-fabricate the perfect setting to complement the stone.
Union Street Goldsmith also offers appraisal services by a GIA-certified gemologist. They offer insurance appraisals, insurance appraisal updates, verbal appraisals and estate appraisals. Clients can sit and wait during the appraisals or leave the pieces and come back when the service is finished. An appointment is required for all of these services.
For more information on Union Street Goldsmith, call (415) 658-9315 or visit them online at http://www.unionstreetgoldsmith.com. Union Street Goldsmith is located at 1909 Union Street, San Francisco, CA 94123.
About Union Street Goldsmith
Union Street Goldsmith is a San Francisco custom jewelry store that specializes in engagement rings, diamond rings, wedding bands, 22-karat gold, platinum, pearl necklaces and jewelry repair. In business since 1976, Union Street Goldsmith is now creating engagement rings and wedding bands for the children of couples whose rings they made decades ago.
# # #